Namecheap and Google Domains are almost two of the world's most popular domain name registrars. Both offer a wide variety of domain extensions and low prices. But which one of these two is the best for you? Here's a comparison of Namecheap and Google Domains:
Namecheap vs. Google domains:
Before comparing these two let's take a look at their features separately.
Features of Namecheap: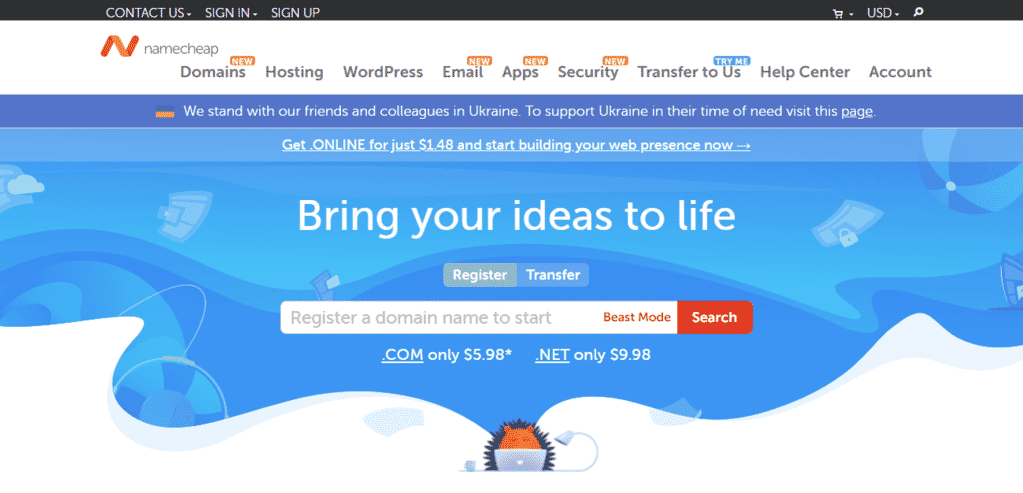 Domain name prices are affordable, starting at just $10/year.
The company offers a wide variety of domain extensions (.com, .net, .org, etc.).
Namecheap is a reputable company that has been in business since 2001.
They offer free WHOIS privacy protection for your domain name.
Customer service is available 24/7 via phone, email, or live chat.
The registration process is straightforward and user-friendly.
NameCheap does not offer as many features as Google Domains but does include basic website stats and parking facilities.
Features of Google Domains: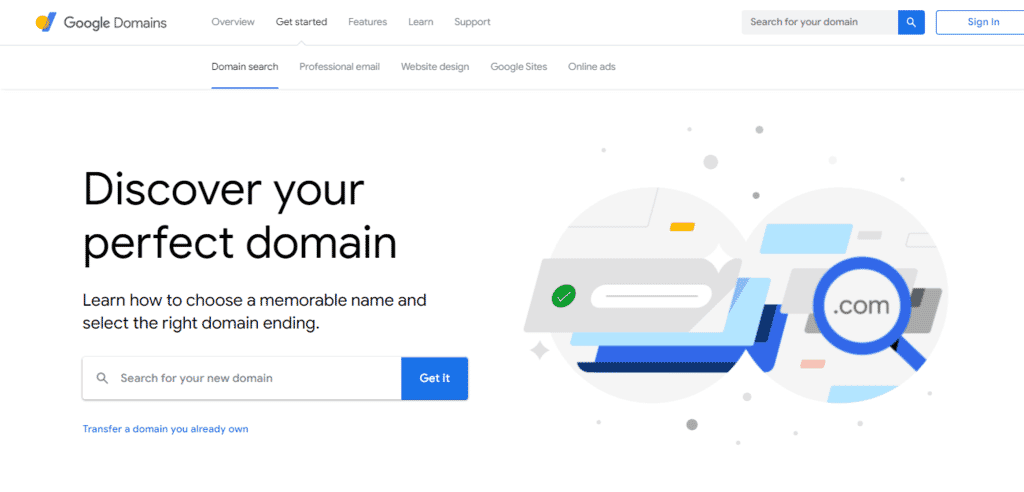 Setting up a domain with Google is very easy. All you need is a Google account.
The registration process is quick and straightforward. You can even buy a domain on the go with the Android app.
Google Domains offers good value for money, starting at $12/year.
It offers more than 300 TLDs(Top Level Domain).
It was launched in 2015.
Google includes free privacy protection with all domains registered through them.
You can access Google's extensive tools and features, including Google Analytics, Gmail, and Drive.
If you have any problems while setting up or using your domain, Google support is available 24/7 via phone or chat.
Comparing Namecheap and Google Domains:
1. Domains Availability.
Namecheap has more than 10 million domains under its platform. Namecheap offers domain registration for over 700 different domain extensions, including popular extensions like .com, .net, and .org. Google Domains only offers registration for 300 extensions. However, if you are looking for a rare extension you may try some different registrars, these two may not be your best option if you need a rare or custom extension.
The next thing is google domain is available in 23 countries. So if your country does not support google domain then you can try Namecheap instead.
2. Price point.
Price is one of the first things people look at when choosing a domain provider. Let's start with Google Domains. Domains .google .com offers domains for $12/year and up, with some exceptions, such as certain new gTLDs that cost more. There is no additional charge for privacy protection, which is a nice feature. However, there is a renewal fee involved if you keep your domain registered with Google Domains after the first year.
Google Domains has slightly lower prices than Namecheap. For example, a .com registration may cost more at Namecheap and less at Google domains. On the other hand, some of the domain extensions are cheaper at Namecheap than at Google Domains. For example, a registration for a .co.uk domain costs £8 (about $10) at Namecheap but only £7 (about $9) at GoogleDomains.
So it depends on which extension you want to register and how much money you want to spend. In general, though, Google Domains is slightly cheaper than NameCheap.
3. Additional Features
Both registrars offer free WHOIS privacy protection and DNS management tools. However, there are a few differences between the two services: NameCheap allows you to manage up to 3 domains for free with each account, while Google Domains does not offer any such feature.
NameCheap also offers an SSL certificate service, while Google Domains does not. Lastly, while both registrars allow you to transfer domains between them quickly, only transfers from NameCheap to Google Domains are free; transferring domains from Googe Domains to NameCheap incurs a fee.
Easy management through an online dashboard Free whois privacy protection DNS management Domain forwarding Customized email addresses (using Gmail or other services) Ability to purchase multiple domains at once SSL certificates available (paid) Automatic WHOIS updates
Verdict: Which one to choose?
So which one should you choose? It depends on your needs and budget. If you are on a tight budget, Namecheap is the best option because their prices start at just $10/year. However, if you want extra features like domain forwarding or custom DNS records, then Google Domains would be the better choice.
Google Domains is a great registrar to buy a domain. You can search for and purchase domains from around the world and manage all of your domains in one place. You also get access to lots of great features like Google's top-level domain (TLD) choices, web hosting, email forwarding, and more.
Here are some tips for buying domains from these registrars:
Make sure you're using the right domain name extension. Not all domain extensions are created equal – some are more popular than others. When choosing a domain name for your website, it's important to pick the right extension. The most popular extension is .com, followed by .net and then .org. If none of these extensions are available, consider other options like .co or .io.
As I mentioned, these domain registrars come with great features like web hosting and email forwarding. You can also add additional services like DNS management and SSL certificates to help protect your website's security and improve its performance. And if you need any help setting up your account or using these features, don't hesitate to reach out to our support team!
Suppose your desired domain name has already been purchased and is up for sale. Use the WHOIS lookup tool to learn more about a domain name owner. When considering purchasing a new domain name, it's essential to do your research first! The WHOIS lookup tool lets you view information about a particular domain name, such as contact info for the owner and registration dates. This information can help determine whether or not a specific domain is worth buying.
If you want to get a discount when buying domains from these two registrars then look for promo codes. You can also use affiliate links to get at least 50% or sometimes more.
If you have purchased domains from somewhere else that is costing you lots of money. Then you can transfer your domains to these registrars.
Also, Read
How Social Media Boosts Your Online Sales?
How to Create New Layer From Selection in Gimp
Advantages And Disadvantages of HTML You Should Know
How does Web Design Affect SEO?- All You Need To Know.
WordPress Page Not Found After Publish? Easy Fix
Webpage Is Currently Unable To Handle This Request. HTTP error 500 Fix