AI helps us do a lot of hard work. It also lets you make data-driven business decisions without forgetting anything. Most of the part of enterprise tech is already AI-driven. And the remaining part is going to be AI-driven soon. Some of the common examples that you see in everyday life's Gmail, Uber, Food Apps, Google Maps, voice recognition, etc.,
Different industries benefit from AI in genetics, management, advertising, sales, and marketing as these areas need predictive technologies and data processing. Now, as AI is impacting various fields, the question arises of how it impacts.
First, let's take a look at different things done in a sales process:
Prospecting
Creating Lead Lists
Account Targeting
Prospecting
Reaching Out
Lead Engagement
Social Proof
Pre-Sales
Forecasting
Sales Enablement
Product Knowledge
Sales
Pipeline Management
Customer Touch Points
Proposal Creation
Price Optimization
Deal Management
Post-Sales Service
Relationship Management
Upsell & Cross-sell
Nurturing – Meetings / Engagement
Customer Success
Sales Performance Management
Activity Management
Call Analytics
Customer Interaction
Sales Process Optimization
Gamification
Using AI-based software helps to do work faster.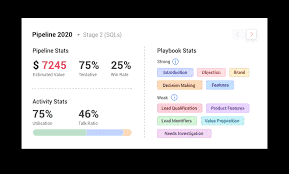 Reports have shown that doing administrative work is one of the reasons for making fewer sales calls and making the pitch. Also, the more successful a salesperson is, the more administrative tasks they have to do. One of the many reasons why salespeople can't meet their sales quota.
Fortunately, using AI-based solutions, you can automate different tasks and also saves your time. Various tasks like voice recording, updating emails in the CRM, searching the web to gather customer intelligence, scheduling meetings, building b2b sales funnel, etc. You can summarize an hour-long call into a 10-minute brief with AI applications. 
Some chat-enabled CRMs allow the salespeople to update their data easily through the chat window. The chat window keeps away the CRM, letting small-sized updates use in crowded spaces and small devices.
The AI-supported voice-enablement tool retrieves data and regularly updates the CRM. Along with analyzing the call, it can also provide real-time feedback on sales calls.
Helps in getting more quality leads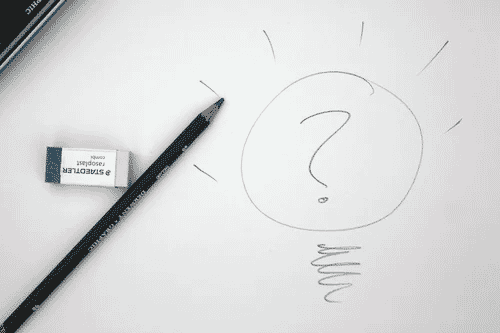 Telling which leads are the right fit and which are not is collectively decided by both the marketing and sales teams. Similarly, it goes for account scoring as well. Lead scoring helps in deciding many decisions around sales, like, how much effort, time, and which medium should be used to convert those leads into customers.
Generally, lead scoring works on certain criteria: if a prospect engages regularly, the lead is known as a "hot lead". The category is based on the business's experience. Still, social media, the web, and digitization have given an abundance of data, engagement opportunities, and customer behavior contributing to lead scoring. In this case, traditional lead scoring will not work well.
AI can collect and evaluate those data, prioritize resources according to these leads and recommend actions for conversion, follow up, or giving time in nurturing. Hence, the marketing and sales team can focus their attention on converting those leads into customers. AI-based software can also find out dormant leads and alert the team members so that they can actively work on them.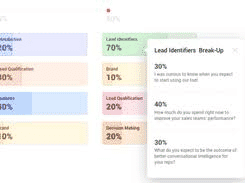 AI Enables Intelligent Price Optimization
According to McKinsey Research, price optimization alone can improve return on sales by 4 – 10%. Setting out the right rate can be a complex process as it has many interrelated moving parts. Creating variable quotes with different pricing structures often needs a skill of higher value. However, AI can help the sales team produce variable quotes with appropriate pricing structures. The AI-based software considers different factors, such as the time of quote, the client's annual revenue, the number of competitors, and any other factor affecting the pricing module.
AI Automates Sales Forecasting
A research study by Clari showed that only 14 sales reps meet more than 70 of their quotas. Earlier, many salespeople used sales forecasting software. But now, because of the sales forecasting tools, salespeople can compare their forecast with the sales forecast tool and act accordingly.
AI Helps Hyper Segmentation
The traditional CRM software offers broad sectors categorized based on income levels, demographics, purchase history, and more. But, the AI-based CRM fetches data from the web, predicts customer actions, reads social signals, and allows for hyper-segmentation. Businesses can build data that can provide many attributions to build the segmentation form. This segmentation leads to customer acquisition, retention, discovery, and expansion into new market areas.
Also, Read
9 Critical Features in a Multi Restaurant Delivery Software
How to Create New Layer From Selection in Gimp
Advantages And Disadvantages of HTML You Should Know
What Role Does SEO Play in Today's Digital Marketing Era?
WordPress Page Not Found After Publish? Easy Fix
Webpage Is Currently Unable To Handle This Request. HTTP error 500 Fix