Since we have been in this pandemic, we have been forced to maintain social distance. And have the option for contactless home delivery when ordering food online. Now not an individual can say that they never experienced ordering food online through various restaurant delivery software which became necessary and wise. Thanks to leading technology and digitalization, small food joints and famous restaurants are going digital and providing services to people hassle-free and faster. 
Now, if you plan on creating your food business online and have the same place as others, then it's the one perfect time to go digital after experiencing the demand for food delivery services in such crises. So make your Multi Restaurant Delivery Software help your lovely customers to keep in touch with your finger-licking food more easily and conveniently. 
Great! Now that you have decided to have your very own software let's think about what features we can put that are essential for you and your customers. Here are a few things you can add to your application to make it more interesting and convenient.
Must have features in a Restaurant Delivery Software.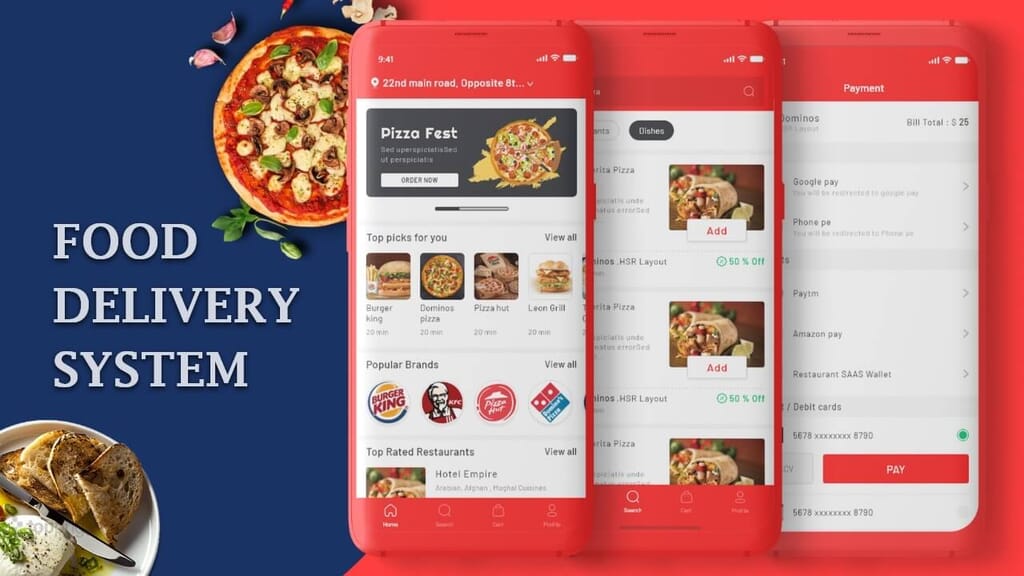 Digital Menu That Are Mobile Optimised
Menus are the most important part of any food joint and restaurant, so adding your best items, categories, sides, beverages, and toppings is a must to make your customers have an intriguingly professional ordering service. Everyone wants to try something new, so it's a win-win to have a PERSONALIZATION option. Please give them a menu to personalize by name and differentiate orders between non-veg and veg food. Filter the menu by displaying the food according to customers' ratings and reviews, so customers know what they are ordering.
Customers are more willing to order from such an app that shows a menu with visuals of each meal. According to studies, picture menu items on an online food app enhance conversion rates by 25%, particularly in text menus. When appearing differently concerning visuals, elements with images can make a difference to customers' intent to order the meals.
As a result, make certain that every section and category has photographs that depict the same thing. Using photograph menus will improve the number of orders and your possibilities of being recalled and recognized. 
Personalize the Home Screen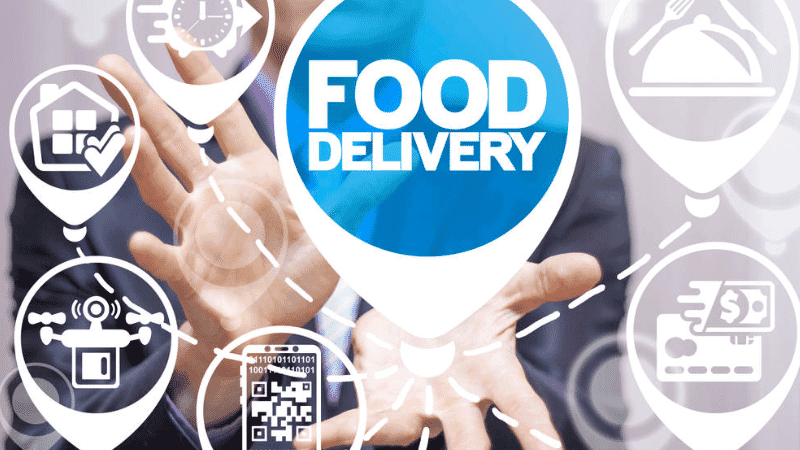 The home screen for your Brand Application must be simple, user-friendly, and represent your brand message, depending on your business needs and promotional strategies. For better user support and interaction, your company application must combine sector use cases such as sponsored content and customization, advertising banners, personalized customer orders, popular goods, highlighted goods, one-click reordering, and other related elements. You may customize the output homepage with various designs, dynamic and slideshow banners, several UI elements with multiple functions, and so much more. 
Using OTP and TrueCaller Integration
Who doesn't like easy work? So let's provide customers with one-click access with ONE TIME PASSWORD (OTP), which is generally used for logging in and completing the process of creating a new user's profile. One can make customers have an easy first-time experience by availing them by eliminating the whole OTP process during registration and verification.
The application named Truecaller is so widely used worldwide, that there are over 150 million verified users in India itself. When a user gets to the login screen, Truecaller will help demonstrate the customer, and they can be on the same page within a few seconds with just a single tap. 
Google Maps and Current location For Easier Store Access
Location plays a crucial role in this food delivery business. It is necessary to make customers know what is accessible to them in their area or place where they reside. Here comes GPS( GLOBAL POSITIONING SYSTEM) in the picture. GPS helps customers locate the nearest food joint or restaurant with accuracy and gives the estimated time for delivery to their location.
Discounts, Offers, and Promotions 
Offer discounts and offers well within the app to implement smart and successful mobile marketing methods. Mobile-only promotions and offers can help improve app downloads and sales. To encourage customers to keep the app loaded on their devices. Make sure these deals can only be found if purchased through the phone app. You can customize the offers to stimulate repeated sales. And develop company loyalty and engagement depending on characteristics, past purchases, events, and more. 
Multiple Ways To Order in restaurant delivery software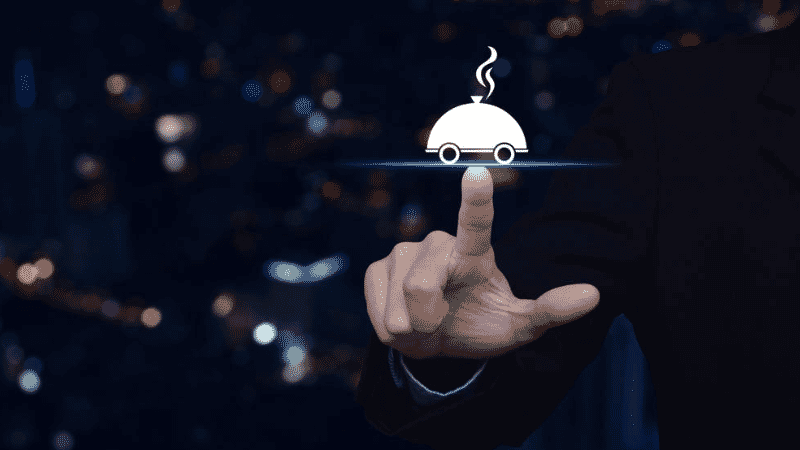 To improve the ordering experience, add a variety of ordering alternatives. Enables the customer to order their favorite meal offsite through your app. Pay digitally, and choose between Home Delivery, Self Pickup/Takeaway, and In-Car Dine as delivery options. You can also use the 'Scan-Order-Pay' feature to provide them with contactless eating. Customers can quickly purchase by scanning the Barcode and paying online while preserving social distance using this function.
Secure Payments and Local Payments Like UPI 
Provide customers with various payment choices, such as online payment via UPI, Payment Gateway, Credit/Debit Card, or Cash on Delivery. According to Statista, the impact of mobile cashless transaction transactions will reach approximately $14 trillion by 2022. As a result, giving customers the option to pay for their items in advance utilizing online banking takes client convenience one step further.
For corporate mobile apps, a payment system is also needed. You may use third-party digital payment gateway providers to integrate a payment gateway into your app through SDK. As one of the various in-app payment alternatives for your app (software development kit). All bank transactions will be conducted by third-party mobile banking channel operators. They will also be responsible for securing user data and processing payments. 
Reviews And Ratings
Customers' feedback and ratings are the easiest and most successful methods for gathering information to help you develop your app. Clients will evaluate and review both the restaurant and individual menu items. Please give them the option of searching for dishes based on customer feedback or top picks.
To stay ahead of the competition, you must regularly assess and make essential modifications to your app. And who better than the users themselves to evaluate and suggest changes? When clients receive their order, send them a thank-you SMS with just a link to your app's feedback screen. Where they may share their thoughts and comments. It's the most straightforward approach to improving your brand's app and improving customer experience. 
Order Tracking in Real-Time 
Give your customers the ability to follow their progress in real-time. Following the placing of an order, the client should be able to track the order's status in real-time using the mobile app. He or she should be able to see the current order status. The position of the delivery riders, the projected delivery schedule, and other pertinent information.
The ability to see an expected delivery time and the activity of the delivering rider would not only improve the distribution process more efficient. But also increase customer loyalty. You may also use the power of OTP-based delivery confirmation to offer clients regular updates on their orders. 
Conclusion 
Whether you're a restaurant owner trying to build a brand, generate money, and increase customer loyalty, or an entrepreneur. Looking to invest in an online food ordering enterprise, the features listed above are a must-have in restaurant delivery software. According to a survey published by Google and Boston Consulting Group. India's online food sector is fast increasing and worth $8 billion by 2022, with a CAGR of 25-30%. As a result, investing in online meal delivery software. That includes all of the features above that might work wonders for your business.
Also, Read
Technology Integration In Business | An Overview
7 Benefits of Using Rebate Management Services & Softwares
How To Use MarsEdit 4 | Best Blog Writing Software For Mac
How to Create New Layer From Selection in Gimp
Advantages And Disadvantages of HTML You Should Know