Have you ever encountered a problem? when you are trying to post a comment on YouTube.  And your youtube comment failed to post.  You will see a red circle indication after you submit the comment. 
If you are trying to comment on a video and somehow your comment failed to post.  It can be very irritating sometimes.  In this article, I would like to share some common solutions to fix this problem.  There can be a lot of reasons why you can't post YouTube comments. 
Why did your youtube comment failed to post?
Before going any further I would like to add. Make sure do not to repeat the same comments in every other video. Otherwise, your comments will be considered spam and will be automatically removed from YouTube.
Try not to use inappropriate words as YouTube content creators filter them out. You should be following the YouTube comment guidelines & policies. Do not use too many URLs in the comments. You must do your best to comply with them.
The next thing would be to check that you have entered your age in your YouTube account. Maybe you are using the kid version of YouTube. If that is the case you will have limited features.
Use different devices and try to comment. And if the comment is posted on the other device. Then there is a problem with your device you were using earlier. You can also use any other youtube account and try if it solves the problem.
Also Read:- How to share youtube channel link
If you are having a problem with your mobile app either Android or iOS. Then jump Street right to the section where I have written about the solution for mobile apps. The solution below is mostly for browsers.
How to fix youtube comment failed to post:-
Play the video halfway
Do not post comments just at the beginning of the video. Make sure to watch the video at least Halfway or until the end. Doing a comment at the beginning of the video can be considered as some suspicious activity.
Refresh or replay the video
The comment can also fail to post if you have slow internet connectivity. All the web page features may not be fully loaded. In that case, replay the video or refresh the page. And try to do it again
Try commenting on other YouTube video
Play some other video instead and try commenting on those. And if your comment was posted successfully. Then something is wrong with that video. Either the comment feature is disabled or it is consisting too many Spammy comments.
This can rarely happen but still you should give it a try. Before you go to the another step.
Clear cache and cookie
Try clearing all the cookies and cache from your browser. Doesn't matter which browser you use. There will be a section in the settings from where you can do this. The following steps are for Google Chrome. Other browser settings are very similar to this.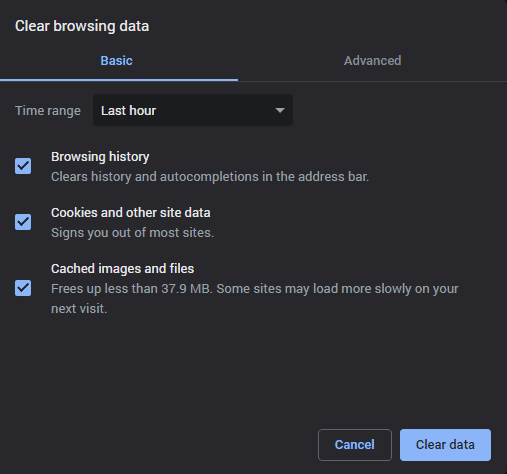 Click on the three-dot icon on the taskbar
From the menu click on more tools
Clear browsing data
Select cookies and cached files
And finally clear data
Deactivate VPN services
If you are using any VPN services. Doesn't matter if it is enabled in your browser. Or you are using any third-party VPN software. The reason why I mentioned it is because YouTube has different versions for different countries.
And it is strictly recommended to not use and VPN or proxy while using these platforms. Not every video is available in all countries.
So if you are using VPN to watch different versions of YouTube other than your country. Then it might be the reason why you can't post any comments. Try to stop it and check if it is working.
Try another browser
See if your browser is working properly. Keep your browser updated. Do not use any outdated browser in general. It can also be the reason why your comment failed to post. Use any other browser other than your usual Browser. And try again.
Also Read:- 10 tips to get Twitter followers organically
Disable Adblocker
Ad blockers for any other blockers make your web browser act differently. These applications are good for blocking annoying ads. But on the other hand, these blockers block some key features of a website.
All the most popular web browsers are equipped with these features. To protect your privacy. You can add exceptions in the settings, not to block YouTube. As content creators rely on these ads for income.
Try disabling all extension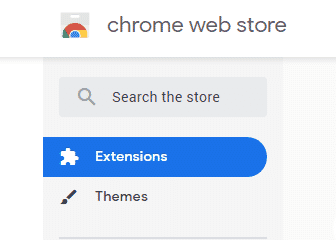 Check whether your browser is having any unnecessary extensions. If you have plenty of extensions installed on your web browser. Then check them one by one which one is causing the problem.
You will find the extension on the Chrome browser right below the clear browser data. Extensions can also be the reason why YouTube didn't post your comment.
Sign in again
And the last step would be to sign out from your account. Make sure your account is working fine. And then again sign in and try it once again. Not to mention if you have already clear your cookies and cache.
Then chances are you will be log out from most websites. But still, you are logged in to youtube. Then sign in again.
YouTube comment failed to post fix on a Mobile App
These problems can be the same for web and mobile. But I suggest doing all the below before. After that, you can use the steps discussed earlier.
Steps for mobile application(Android or iOS)
Reconnect to internet
Restart the application
Clear your app data or reinstall the app.
Update your app
Follow the 9 steps above
Final thoughts
Finally, I hope all the steps I have mentioned in this article. Helped you with this problem of youtube comment failed to post. And now you can comment on your favorite video. I am positive that one of these steps will solve this issue.
Do write me in the comment section if you were still unable to post on YouTube. I will do my best to help you out. Also, let me know if it worked for you.
Peace ✌