Video Conferencing is the foundation stone of many successful businesses around the world. Video conferencing platforms enable team members or individuals to meet and work productively; when in-person meetings are impossible. You should know about zoom alternatives.
Zoom is one such online platform that is extensively used by users for audio and video conferencing and webinars and gained popularity during the pandemic. Even before the pandemic, we have seen Zoom as the most reliable video conferencing platform. While Zoom has many features that benefit your business, it may lack some other features and functionalities for your business needs.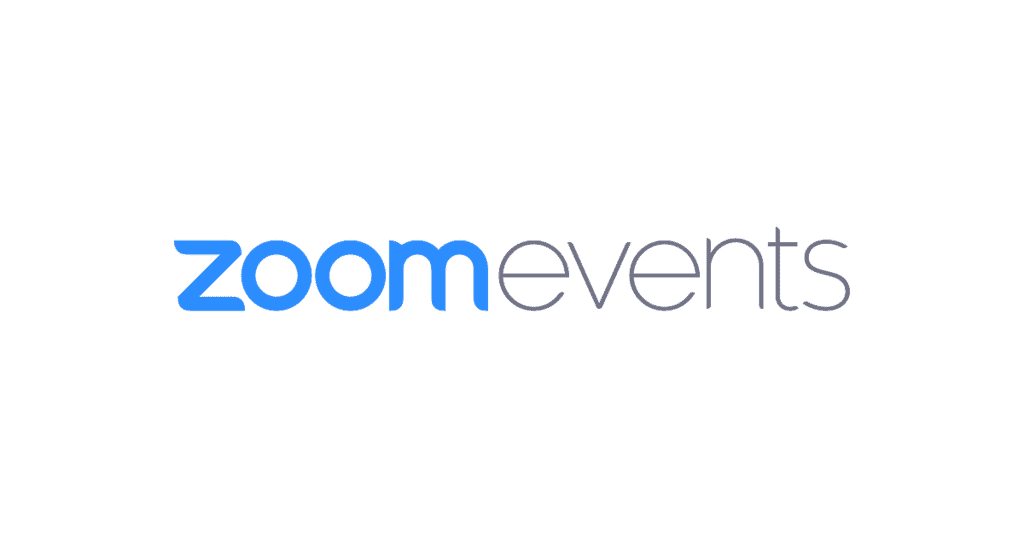 Luckily, we have several other online platforms that cater to all your communication needs. Below in this blog, you will find all the best alternatives to Zoom. You can select one of them for hosting your next online conference. So, without any delay, let's quickly start the blog.
Best zoom alternatives you can use:
Mixhubb is one the leading, reliable, and most trustable online conference platforms, the best alternative to Zoom. It provides you the online platform for organizing online events, conferences, webinars, online exhibitions, and many more you can say,
Mixhubb is a one-stop solution for all your virtual communication or events-related needs. It provides you with the best riveting, intuitive, and lifelike online conference that can help you in boosting your brand value. Mixhubb has a 3D interface enabling users to replicate their in-person meetings and events experience.
Mixhubb has the following features, making it stand out among other online platforms. 
It is a self-manageable platform, allowing users to manage online meetings, webinars, and events by themselves.
It provides infinitely scalable branding opportunities to the users.
Mixhubb also provides customization opportunities, which means users can customize their event according to the theme, need, and requirement of the brand they are collaborating with.
It offers significant features like Data Analytics, AI Matchmaking, Networking tables, group chats, video calls, Multilingual translators, etc.
Screen sharing, recording of sessions, handouts, multiple stages, 1:1 chats, backstage, polls, surveys, etc. 
All above that, Mixhubb is an economical online platform where you can also host engageable and interactive town hall meetings.
It is another comprehensive online conferencing or online meeting platform. You can also host hybrid events on this platform, along with video conferences and online events. Cisco Webex enables users to share their screens for more interactive sessions and practical annotation of documents.
Fully loaded with advanced features, it provides real-time language support for more than 100 languages. Also, users can whip hands with its other notable features like breakout rooms, gesture recognition, polls, etc. Apart from that, Cisco Webex ensures users have safe meetings or conferences.
Microsoft Teams is a tenacious online conferencing platform with features like online meetings, sharing of documents, and many more features that serve business communication needs. It makes communication among the team members very smooth and effective.
Features like easy file uploading, meeting schedule, and in-meeting chats enhance the communication and interaction rate, simultaneously elevating productivity. Moreover, with Microsoft Teams, you can customize the background and take advantage of features like screen sharing, virtual whiteboard, and breakout rooms. Using whiteboards, attendees can easily create short notes and share brainstorming. 
 Above all, it is a very easily accessible platform that facilitates an engaging work environment between remote teams. It also caterers to all the communication needs within a large business. 
This is another extensively used online conferencing platform geared towards high scalable solutions for hosting online meetings and conferences. GoToMeeting offers a simple setup for hosting reliable, secure, and instant online meetings.
It comes with features like screen sharing, an interactive whiteboard, drawing tools, unlimited cloud recording with transcripts, and a Smart Assistant to satisfy the requirements for business communication. Additionally, it provides 24/7 customer support with an unlimited number of closed meetings.
Google Meet is another popular video conferencing platform, more suitable for business users. Known as a part of Google Workplace, users who are already using Google can directly access this platform without any other signup process. Using other Google products like Google calendar, attendees can directly land to the Google Meet link, where they can easily create the meeting link.
Google Meet provides high-quality audio and video conferencing; along with this, it also provides noise reduction features. Notable features include Screen sharing, waiting rooms, and online whiteboards. Moreover, you can join meetings on Google Meet via any mobile, tablet, or desktop device.
BlueJeans is the next best online meeting platform on our list that delivers an exceptional experience of online conferencing. Dolby Voice is the eye-catching feature of BlueJeans. BlueJeans allows users to change their backgrounds according to their requirements to remove the fatigue of online conferencing.
It also allows users to record the meetings that can be used later according to the need. For security concerns, a host can prohibit the entry of unwanted guests into waiting rooms. BlueJeans can be easily accessible with OS like Windows, Android, Mac, and IOs.
Zoho Meeting is a robust video platform for all your virtual events and webinars. They are a scalable platform it allows users to host online meetings or conferences of any size. Zoho Meeting is a Multi-browser compatible platform, allowing users to access the platform from any of their browsers without having the headache of downloading any particular software or app. It has multiple features like recording with replay capabilities, screen sharing, chatting, and Q&A. Also, this online platform offers a free trial for 14 days.
This is our list's last online video conferencing platform. It provides high-quality audio-video conferencing facilities with easy to use setup. For maximum interactions and files, it lets attendees share their screens. This online platform is easily accessible on desktops, laptops, and mobile phones. 
RingCentral Video's online platform is based on the no-download factors; guests can join the meeting directly from their browser. No specific software or browser is required to download. Additionally, it provides email and calendars integration to schedule the online conferences.
Selecting the right platform for hosting your online conference can be difficult. Hopefully, this blog will help you in finding the right online platform. Using the above-stated information, you can select the right platform for your next event or conference.
Also, Read
Top 5 PDF Splitter Tools for Digital Marketers
How to Create New Layer From Selection in Gimp
Advantages And Disadvantages of HTML You Should Know
eCommerce Facebook Ads Funnel | A Comprehensive Guide!
WordPress Page Not Found After Publish? Easy Fix
Webpage Is Currently Unable To Handle This Request. HTTP error 500 Fix