If you want to start a blog, this article is for you. Blogging is a must required for any business online. Nowadays, there are loads of popular blog websites and blogging platforms which is good. And which is making it even harder to choose from. Ask yourself what your goals are with blogging.
Whether it is passion or profession, think long-term before getting into any platforms. Say if you want to use e-commerce along with your blog. Then choose the best options according to your requirements.
There are some essential factors that have to be kept in mind. For example, User interface, Support, Backup, Security threats, etc. You can start by reading reviews about them and researching more info. Some names automatically come to your mind when you think of blogging, like blogger, WordPress, etc. But it is more important to know about the other blogging platform before actually using one.
The two Categories of Blogging Platforms:
Free Platforms:
Pros:
No cost-free to use

Simple and user friendly

Sites are protected, and backup is easy
Cons:
Only Sub domains Url

No or Fewer themes customization

Limited space, features, and Addons
Self-Hosted Platforms:
Pros:
Top-level Domains

Premium features

Better monetization
Cons:
Not so user friendly

Responsibility for backups

Can be expensive
Why choosing the right blog websites is essential?
Most folks like to do what the majority of folks do. It shouldn't be the case when you are choosing a blogging platform. You have to select the one which meets your business requirements and needs. It is essential to know about all the pros and cons of the platform to avoid a problem later on.
This way, it is good for you to start. There are many blogging platforms. Some are very good, while some are not so good. So it would be best if you went with the best one here. I have listed the best blogging platforms.
List of popular blog websites & platforms: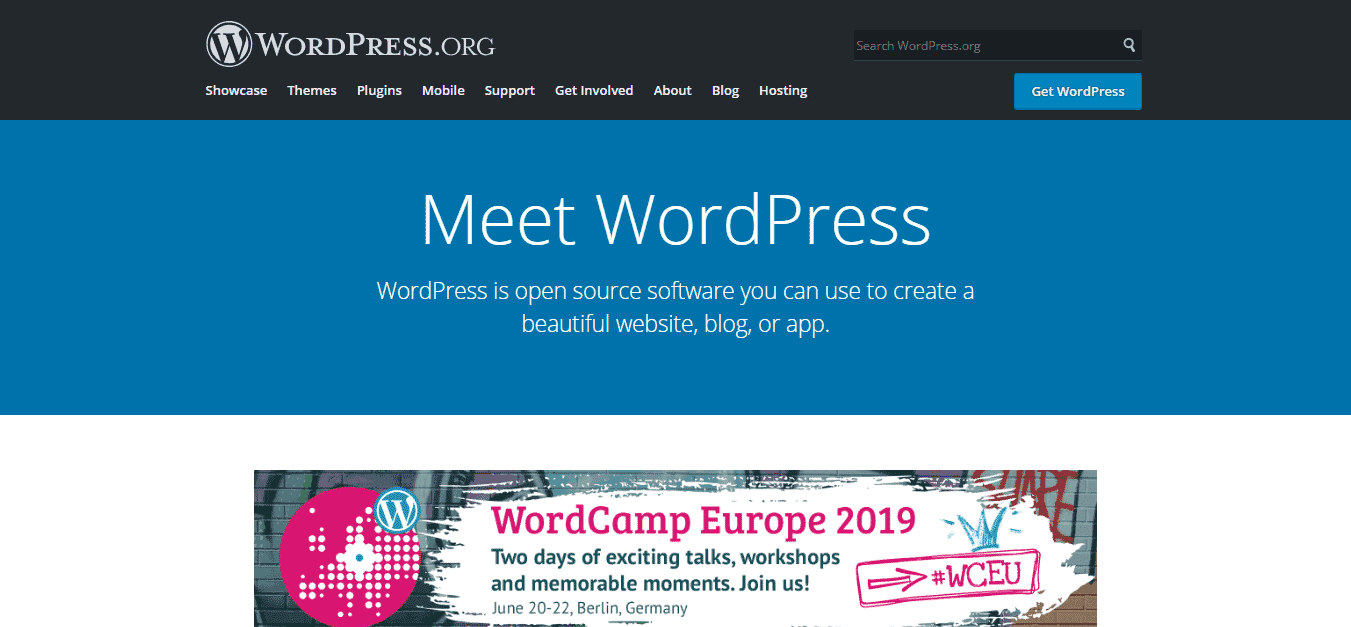 WordPress is free software that comes with thousands of free themes and widgets. It requires no technical knowledge or skills; even a beginner can use it. It is the best platform for the majority of bloggers. They have the most significant community and support system.
Most of the popular blogs are running on WordPress. WordPress works best in terms of flexibility. Almost all blogging influencers recommend WordPress for blogging. But first, you have to register a web domain name and get web hosting.
Pros:
Custom Domain Chosen by you

Good for monetization, SEO friendly

Lots of free themes, plugins, and widget
Cons:
Speed can be an issue

Regular updates for themes, plugins, and WordPress cms

Slight configuration complexity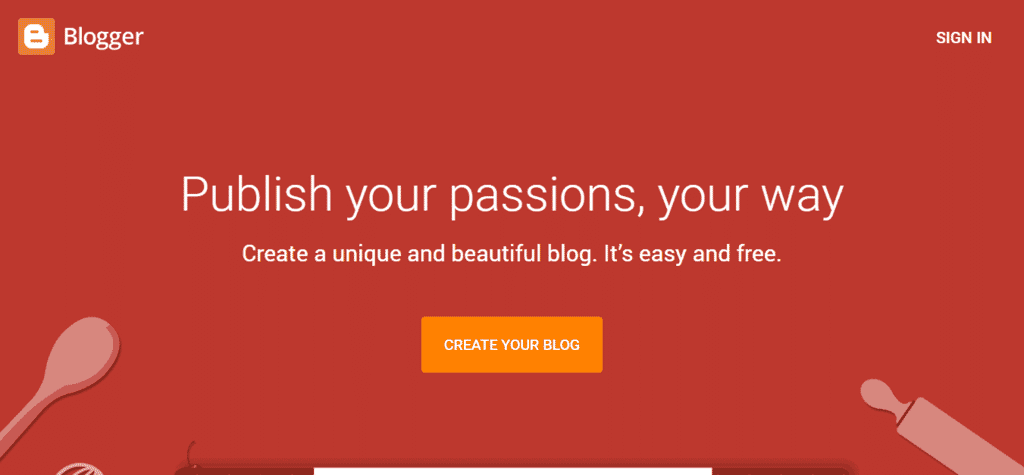 A free blog-hosting site provided by Google. It's a unique blog service that allows multi-user blogs. It offers excellent service and has high-performance SEO. More popular in terms of users because it was one of the oldest.
Setting up a blogger blog is a hassle-free process. Monetization is integrated with AdSense with a piece of code. It has an excellent analytical dashboard. You are looking for a simple blog; then it may be the right one.
Pros:
Free of cost

Simple Interface, user friendly

Good Security and backups
Cons:
Fewer features

Not professional enough

Only subdomains with Blogspot.com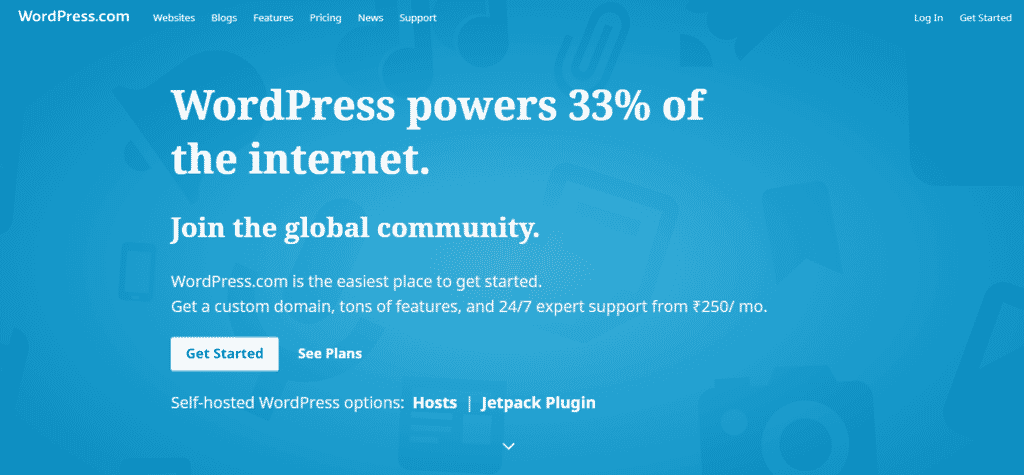 It is a free blog-hosting site with similar features to .org. You get a free domain like your-blog.wordpress.com. It's just like blogger.com but slightly different. It has more designed themes and built-in plugins.
Millions of posts are being written on this platform every day. It is one of the top blogging websites. And not think of generating any revenue from it and having an excellent blogging performance overall. It would be the best pick for those who want to blog.
Pros:
Free to use

Automatic Updates and backups

Upgrade options available
Cons:
Only subdomain available

Limitation of customization of themes and plugins

Less monetization
Another great blogging platform that is different from the others. As its more known for microblogging. It has a growing social community for every type of content. Tumblr has the potential to be used as a complete-fledged blogging platform.
It comes with fancy themes and layouts, which are free to use. Well, it also has 3rd party options. Easy to use and great to share with other social network platforms. For custom domain names, you pay Tumblr to get your domain.
Pros:
Community engagement

Topic Oriented

Monetizations available
Cons:
Interface not so user friendly

Most teenage user demographically

Limited themes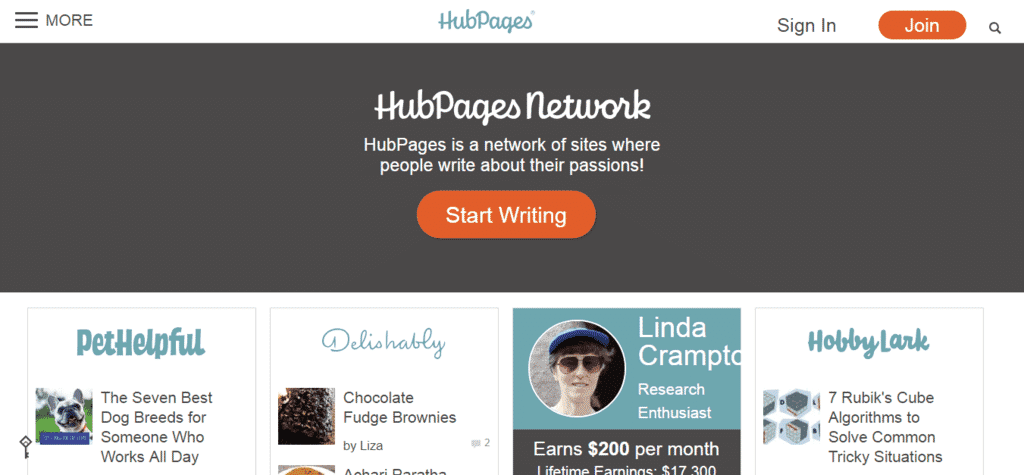 Hubpages is also one of the popular blog websites. It first started from an article network turned into a blogging community. Where you can write an article about any topic like sports, cars, and so on. Many articles are posted in HubPages, and today it has millions of articles and guides.
You can find any articles in HubPages. It is more like a social networking site that works on user-generated content. However, it is unique from all other self-hosted platforms.
Pros:
Free with subdomain

Simplicity

Monetization through ads, affiliates
Cons:
Less control

High commission rates

Limitation on customization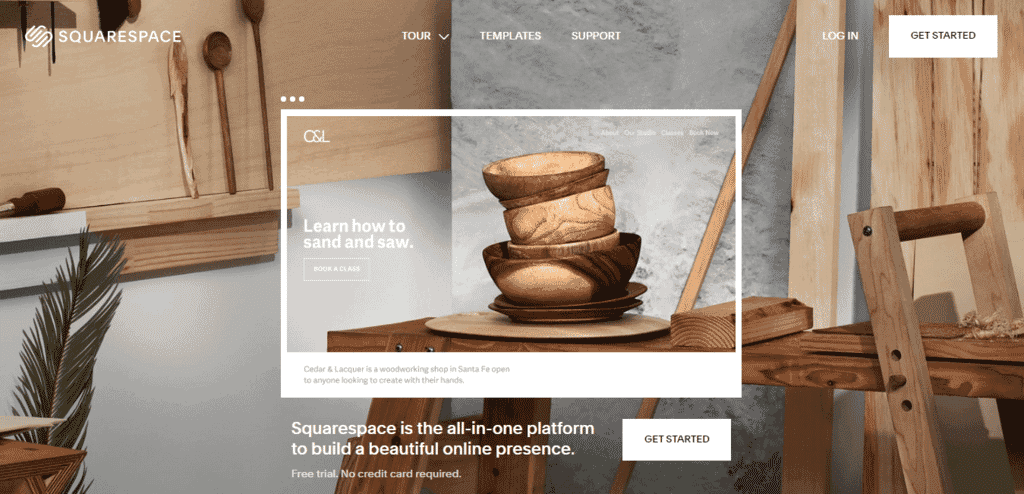 It is an excellent platform if you are looking for paid blogging platforms. Creating websites and blogs on Squarespace is a no-brainer. You will be amazed by its cascading style sheet features.
Customizing the entire site doesn't require any programming skills. Just a few lines can do the job. There are many pre-built themes you can choose from. There are different subscription plans and has a free trial option as well.
Pros:
Great tech support

Easy to use, award-winning designs

Stable and auto-updated
Cons:
Limitation on Customization

SEO is challenging

Less advanced features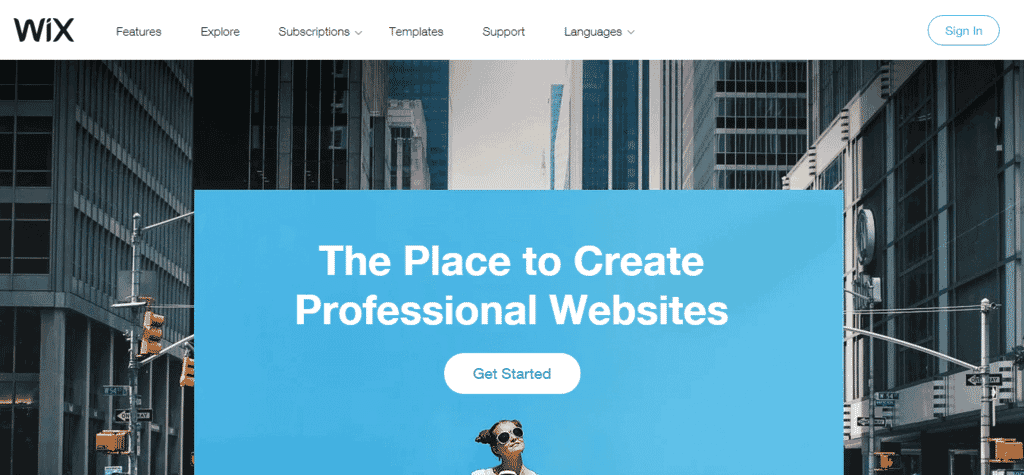 It is one of the first online website builders, which runs on full-blown HTML5. There are many templates and varieties of third-party applications. It has a significant (drag and drop) feature to jump-start a customized blog. third-party
You can create your blog easily with their tools and designs. Wix hosts your blog on their servers. You can only access your blog through the Wix admin panel. Still, you have some control over your blog.
Pros:
Free and premium plan

Great designs

Good support team
Cons:
Limitation on SEO

Wix ads

Less customized designs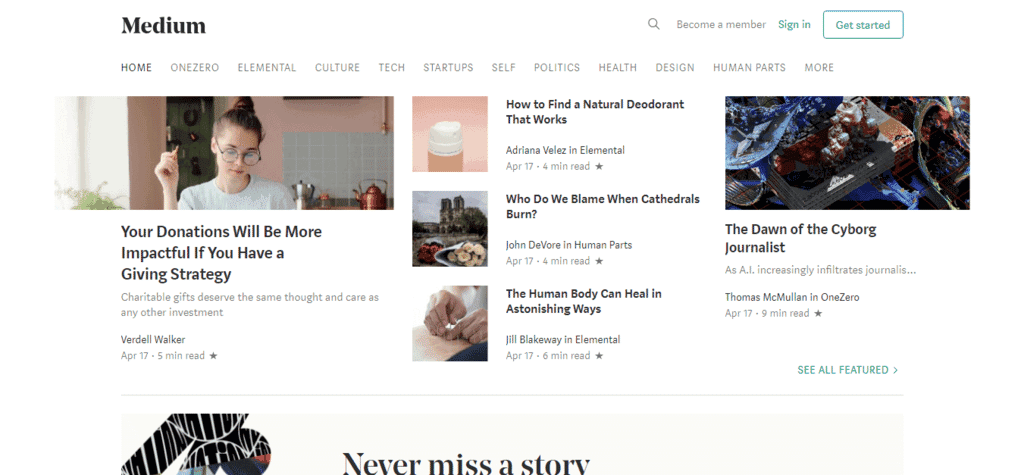 Medium is not a blog website but a content platform. It is a content publishing platform that is free to use. But you have to upgrade to premium for more features. Acts as a social media network for bloggers all around the globe.
Many times it is regarded as a blog host. It is the go-to platform if you want to be discovered as an individual or business. For some niches is very popular used. So it is a good platform for such content.
Pros:
Import Content easily

Targeted Audience

Increase Social following
Cons:
Subscription

No Monetization

No API integration
Conclusion
I hope you like this article about popular blog websites.  If you think we missed some names in this list then do comment down below.
Peace✌
Also Read: