As we all know, Google Adsense has been the best ad network for publishers. But for making an excellent passive income from AdSense, you need to have a lot of traffic. But new publishers don't have that, so How to monetize low-traffic websites or a website without Adsense? The good news is here is the article about google AdSense alternatives.
As its undoubtedly at the top for high-paying rates. We all can agree on that. The other thing is some publishers face problems with getting an approved Adsense account. That'sThat's where google AdSense alternatives come into play.
It is even banned in some countries, and sometimes it takes too long for verification purposes. Some are not even responded. So it can be devastating, but you don't have to worry about it. Instead, you can check out these Google Adsense alternatives for low traffic.
Google AdSense alternatives for Small websites
Here is the list of the top AdSense alternatives updated on today's date. You can monetize your blog or website with these networks easily.
1.Affiliate Marketing
There are many reasons why affiliate marketing is at the top. Because all you have to do is showcase other items or products, and you get a commission for that, no sweat.
Many affiliate marketing programs are available on the net; they can even vary from $5 theme to $400 Software. So if you have a good knowledge of a product, you can sell it more—one of the best Google Adsense alternatives.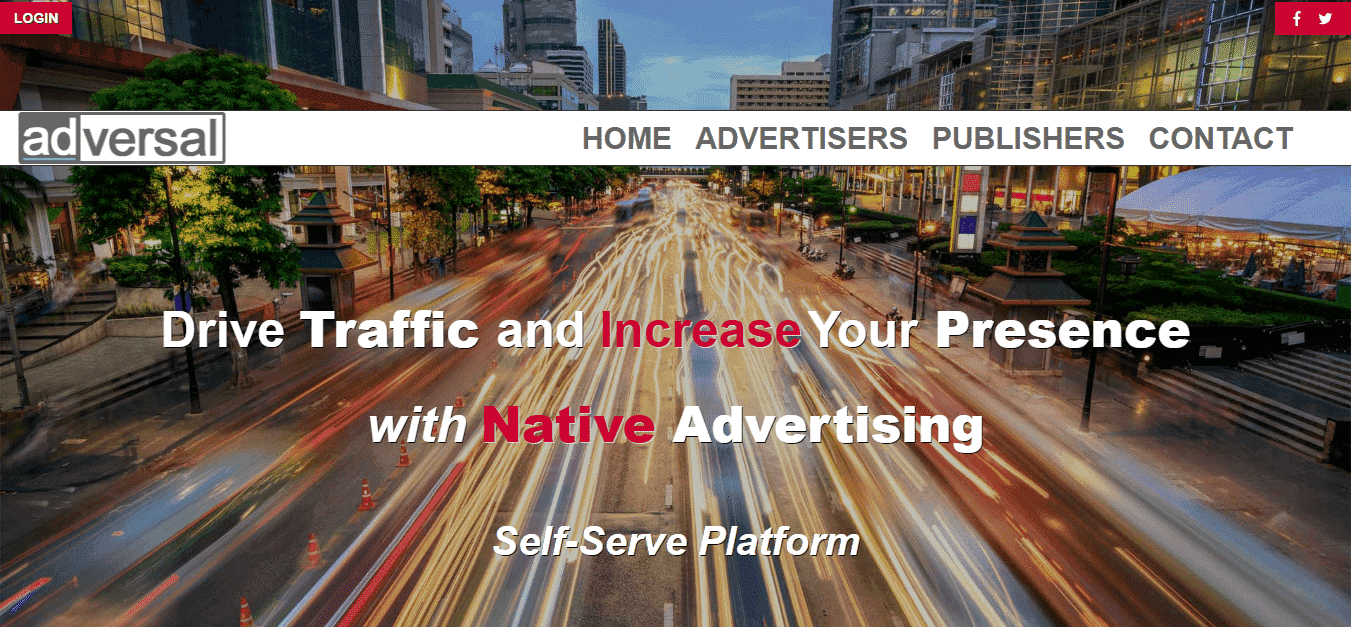 Adversal works excellent as an AdSense alternative. It is pretty similar to Chitika. They have good banners and revenue adapts to get the best results for your website. It has an excellent option for ads, and the images look very good.
One of its good features is that it works with other languages too. You get approved very fast. It'sIt's one of the high-paying AdSense alternatives.
Note: Adversal requires a website with a minimum of 50,000 page views per month, but they have proven to work well.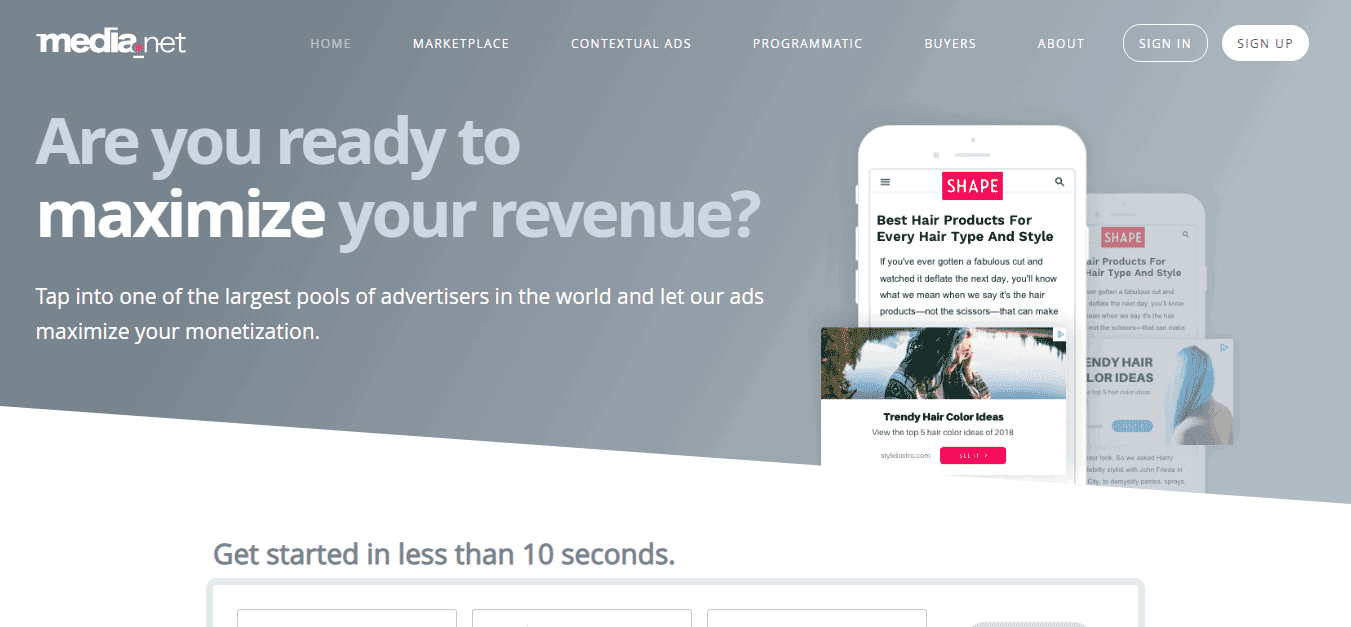 Founded in 2010, it is a leading program in the ad industry. In terms of revenue, it is the second-largest company after Adsense. And this may be the best AdSense alternative. This company receives worldwide ad revenue.
Media.net is mainly known for contextual ads. Besides, it has been growing exponentially in the past few years. Traffic Required for signing up is low. The minimum Payout is $100, and they pay through Paypal and Wire Transfer.
Adcash is also known as the best ad network since 2007. Like Google Adsense, thousands of active users run ads through this program. Traffic requirement is not an issue. But they are assured about the content of your website.
They accommodate various ad formats to choose from. Furthermore, their tech implementation provides excellent tracking and reporting information. The minimum Payout is €100 through Bankwire, Paypal, or WebMoney.
Also Read: 10 best affiliate programs in India for passive income
5.Clicksor
Clicksor is an ad advertising network that allows you to serve text, contextual, and pop-up ads. With more than 150,000 pages are working on Clicksor. It'sIt's similar to Adsense in many ways.
They share up to 60% of the revenue depending on the ad (pop-up ads usually generate more), and they can pay you via check or Paypal with a minimum of $50
6.Text link Ads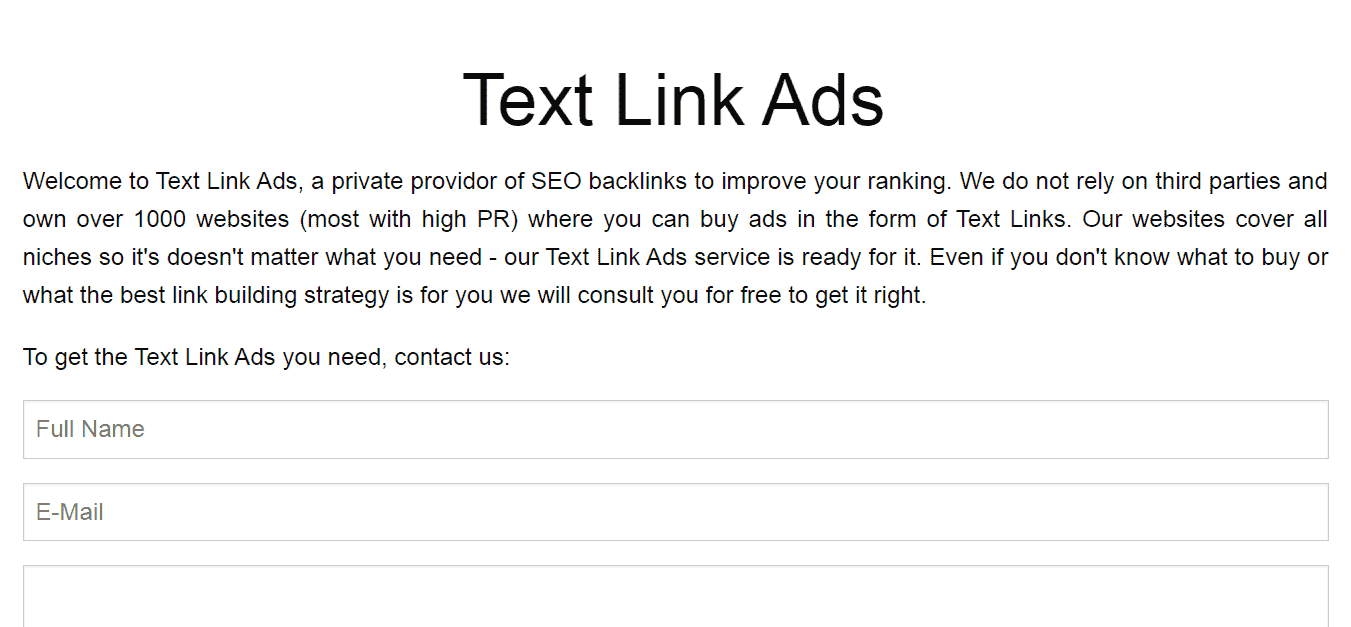 Text Link Ads allow you to sell text ads from your sites. The price of your ads varies between your Page Rank, Alexa Rank, traffic, Social media, and everything. It also has to be on the best ad networks for small publishers.
So, the higher PR you have, the more expensive links you can sell. TLA pays you via check, Paypal, or TLA voucher, and they offer 50/50 revenue with a minimum limit of $25.
7. BuySellAds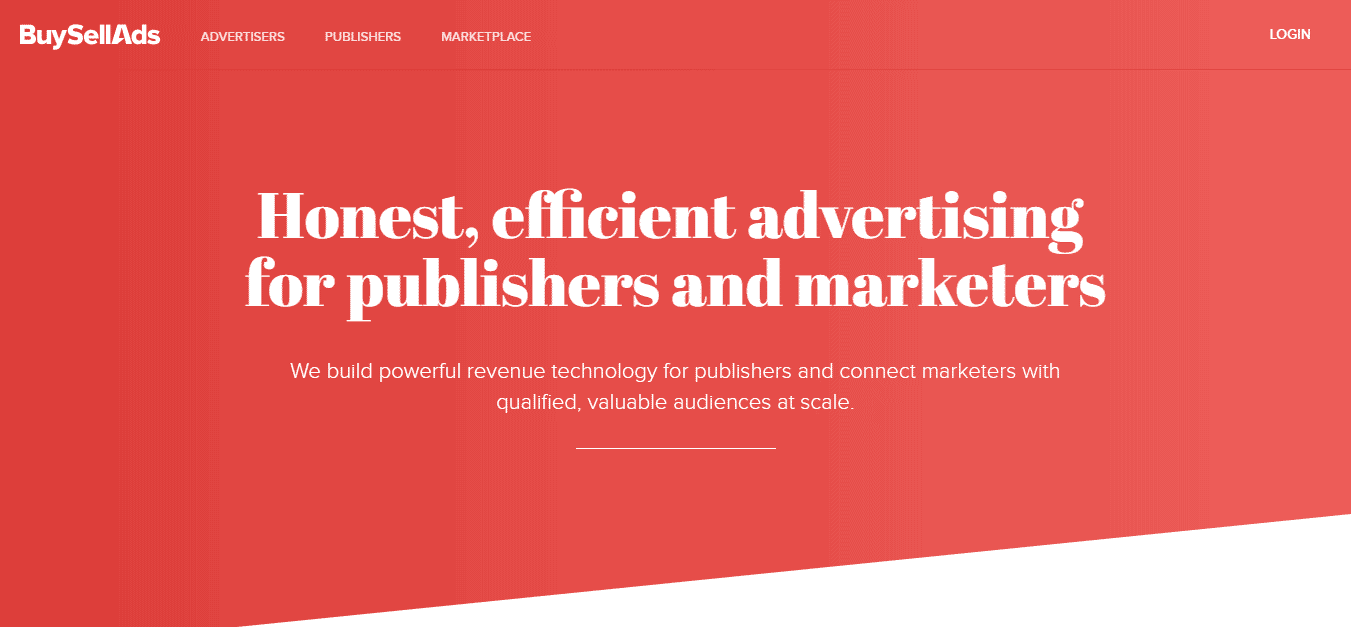 Thinking of selling ad spaces from your website, but you have no clients to land on, BuySellAds might be the right network for you. BuySellAds allows you to sell a space unit to many customers depending on the kind of traffic they want.
So, if your blog has space for four ads, you can publish them here and wait until someone wants to buy your ad. BSA pays 75% of the revenue generated, and you can get your payment via PayPal twice a month, without any starting limit.
Also Read: Best CPM Advertising Networks for bloggers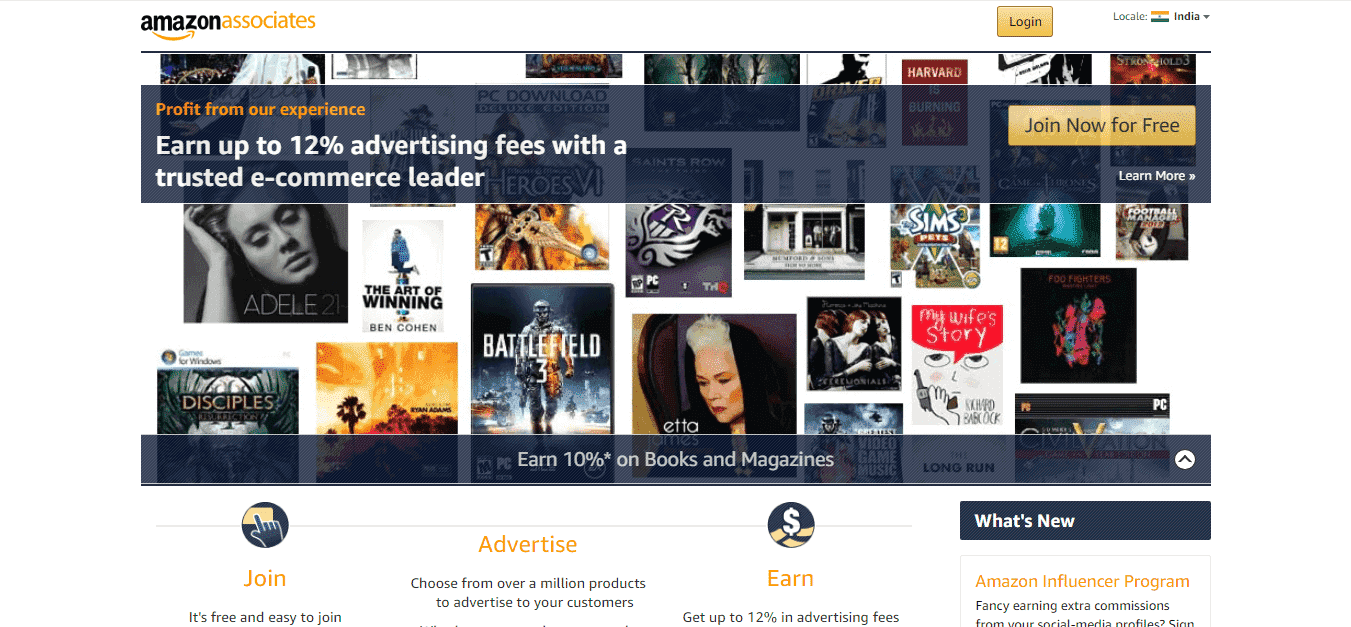 Amazon is the biggest online store globally, so it must be doing something good. If you have a website that talks about any product you can find on Amazon, then Amazon associates could work for you.
Amazon allows you to put dynamic image ads to your blog to promote them, and while this isn't a Pay-per-click or CPM program, it will pay you a small commission for everything they sell from your links.
Kontera is a known network very similar to Infolinks. It'sIt's also a text-based network that adds links to your content based on specific keywords showing doubled-underlined text and pop-up ads. This is also a pay-per-click program, so it depends on your CTR percentage to earn money.
However, it's the right option if you have a small blog or just starting your website. Because it allows even small sites in their network, they can pay you via check or Paypal with the same $50 initial limit, and you can use it with Adsense at the same time.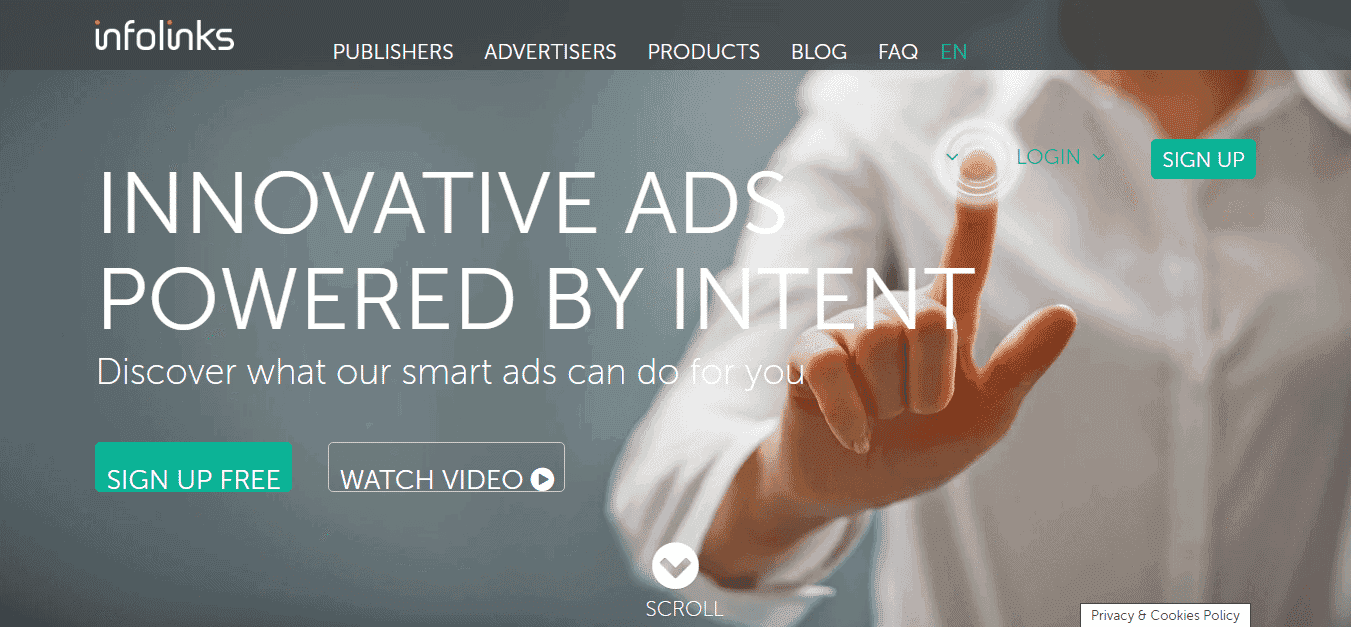 Infolinks is a site like the AdSense pay-per-click advertisement network. That allows web admins or bloggers to make money based on specific keywords. This website indexes blog pages and automatically adds some hyperlinks in the text.
Since this isn't a CPM program, it might take a while to start earning a regular passive income through it, but it is still an alternative to Adsense. It pays via Paypal, Wire Transfer, Check Western Union, ACH, and Payoneer, and there's an initial limit of $50.
Conclusion
I hope you like the article about Adsense alternatives. Suppose I missed any good ones that do let me know in the comments. I will be pleased to know.
Some FAQs
How to make money from a website without ads
There are plenty of ways to do that, like consulting, direct sales, affiliate marketing, etc.
How can I make money with AdSense without a website?

If you don't have a website, you can use a blogger blog or youtube channel to earn from Adsense.
What is the best alternative to AdSense?
That is debatable, but my pick would be affiliate marketing and media.net.