In this article, we are going to talk about the differences between blogs and vlogs. Why it is important because some people have a misconception about blogging and Vlogging. Some even think that both are the same.
A blog is a website or an online journal to write articles and posts. A vlog is a website similar to a blog but contains video content.
Blogging is very old than vlogging because, in the earlier days, there was no video-sharing platform as we have today. Blogging is the old-fashioned way of creating content. While Vlogging is the new trend in content creation.
Differences between blog and vlog:
So you are thinking about what should I do and which one is more beneficial. Blogging and vlogging both are similar to each other in many ways. Blogging is especially for writers who like to type for hours. And vlogging is for those who like to make videos and create video content.
Both blogging and vlogging take time and patience. It does not happen overnight it takes time to create good content and make a following. Both are hard in different ways none of them is easy.
There are similarities and differences between blogs and vlogs. If you are wondering which one is easier then let me tell you both are hard. And requires effort, time, and hard work. Like anything else in the world, nothing is easy.
What are the similarities between blogs and Vlogs?
Both can create good content.
Can earn good money.
Both can have a high influence.
Both take time to give good results.
Can be done in any niche.
What are the differences between blogs and Vlogs?
Blogging is about writing content and vlogging is about creating videos. 
The investment of money in blogging is less than in Vlogging.
Through blogging, you can have more privacy.
What is blogging?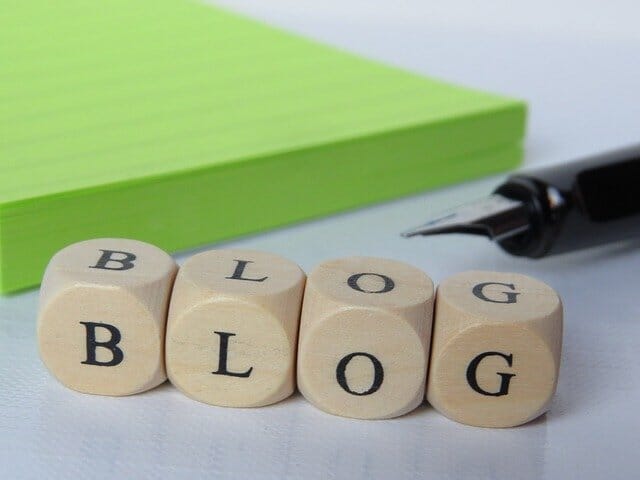 Blogging is all about creating content writing articles and publishing them on a website. To inform entertain or educate the audience. Blogging is all about sharing an informative piece of content with the world. It is an online journal where writers or experts write about any topic or subject. There are lots of blogging platforms to start your blogs like WordPress or Ghost.
The main focus of a blog is to provide information to a specific audience. There are different types of bloggers out there. Some are personal bloggers while others are corporate bloggers. Well, it is not mandatory to write your articles if you want to have a blogging carrier.
You can always hire people to do it for you just like news publishing websites. There are many contributor writers or guest post writers.
Also read: How to make money with WordPress.
Benefits of blogging
1. Provide information to readers.
2. Create brand awareness.
3. Establish relationships with customers.
4. Generate more leads and sales.
5. Improve Communications skills.
Disadvantages of blogging
1. Can be boring and tiring.
2. Sometimes it takes a lot of time to see results.
3. It's never easy to maintain a blog.
4. The risk of incorrect information.
5. Requires a long-term commitment.
Also read: How to structure a blog post
What is Vlogging?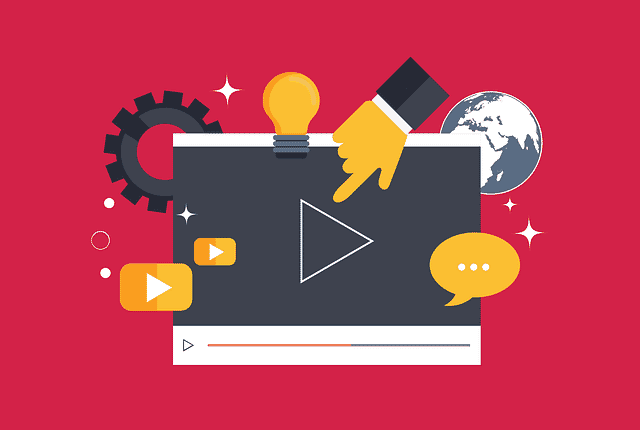 Creating video content is called Vlogging. It can be done in plenty of ways. There is a whole lot that you can do with video creation. Either using video-sharing platforms like YouTube.  Or create a website or a blog with video content.  There are plenty of social media sites to share videos like Dailymotion,  Vimeo, Snapchat, Instagram, and periscope.
In other words, we can say Vlogging is just like blogging but using video. The video can be based on anything related to personal life, opinion, skills, or interest. Videos can be more influential because your audience sees your face.
Advantages of Vlogging
1. Personal engagement with your audience.
2. You can reach a wider audience.
3. Easily drive traffic to your website or blog.
4. Learn editing videos for video production.
5. Directly selling Merchandise or products, can build relationships.
6. You can easily share your knowledge or expertise.
Disadvantages of Vlogging
1. More web-hosting costs.
2. It can be very time-consuming.
3. Multiple types of equipment are required to get started.
4. It takes a lot of time to build an audience.
5. It is not for you if you like privacy.
Also read: How to increase your blog readers
Which is better? Blogging Vs Vlogging
There is no such thing as which is better. You can do any one of these for passion or profession. They are good in various ways. Both can lead up to a successful career. And become a passive income stream.
Really depends upon the choice or preference. Some are more into writing while others on creating videos. These are the main difference between blogs and vlogs. Both are unique in their own ways. You can earn money from blogging just like Vlogging. The same monetization methods apply to both. Which are mainly direct ads, affiliate marketing, sponsorships, etc.
Both of these methods can also be done together. In other words, Vlogging along with blogging can also be very beneficial. Many influencers are using both together and making a huge amount of money.
By opting for any one of these you can learn so much about the digital landscape. I know many people who started out as a hobby. But later they quit their 9 to 5 and started doing this full-time. So there is a win-win.
FAQs:
Which is better blog or vlog?
Both are good it really depends upon the Niche.  Well, some people like blogging and not vlogging.
How do you make money blogging or vlogging?
There are plenty of ways you can earn money through vlogging. Some of them are sponsorships, AdSense, affiliate marketing, courses, etc
Do vloggers make money?
Yes, they do make money, and lots of money as mentioned earlier. It also depends on how big of a content creator you are.
Final thoughts
I hope after reading this article you have a better understanding. About all the questions regarding the differences between blogs and vlogs. If not make sure to write it in the comments. I will be happy to answer them. Another thing if you really like this post then share it on social media. This will help others too.