You are a logo designer or just new to Creative designs? And you are trying to find unique logo ideas or logo inspiration. Then I got you covered. This is the list of websites that stands out to me.
Whether you are looking for a professional logo or logo animation. These are the top websites for logo design inspiration. Some of these websites also have logo makers or provide logo design services. You can also use Logo maker, adobe logo maker, or Designevo.
12 Websites for creative designs & logo ideas:-
Behance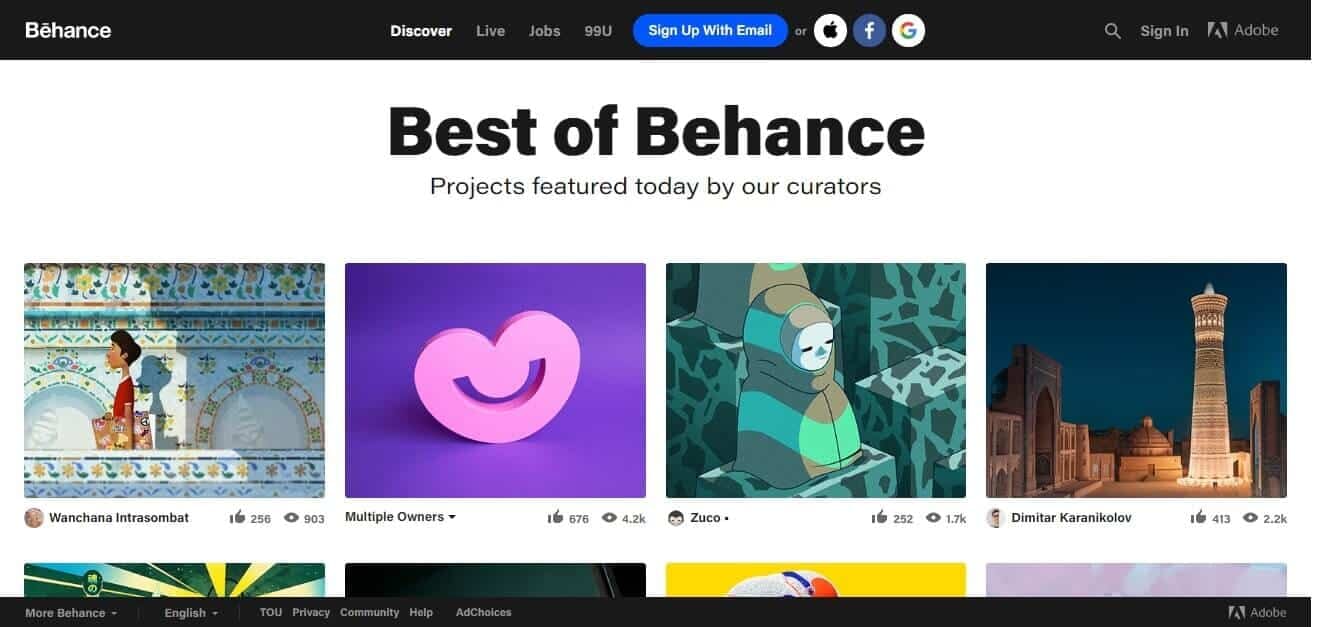 Behance is the website for designers to showcase their talent. It is one of the biggest graphics collection websites. On this website, you will find everything related to graphic design.
Whether it is a logo vector or a professional logo. You will find everything here.
Dribbble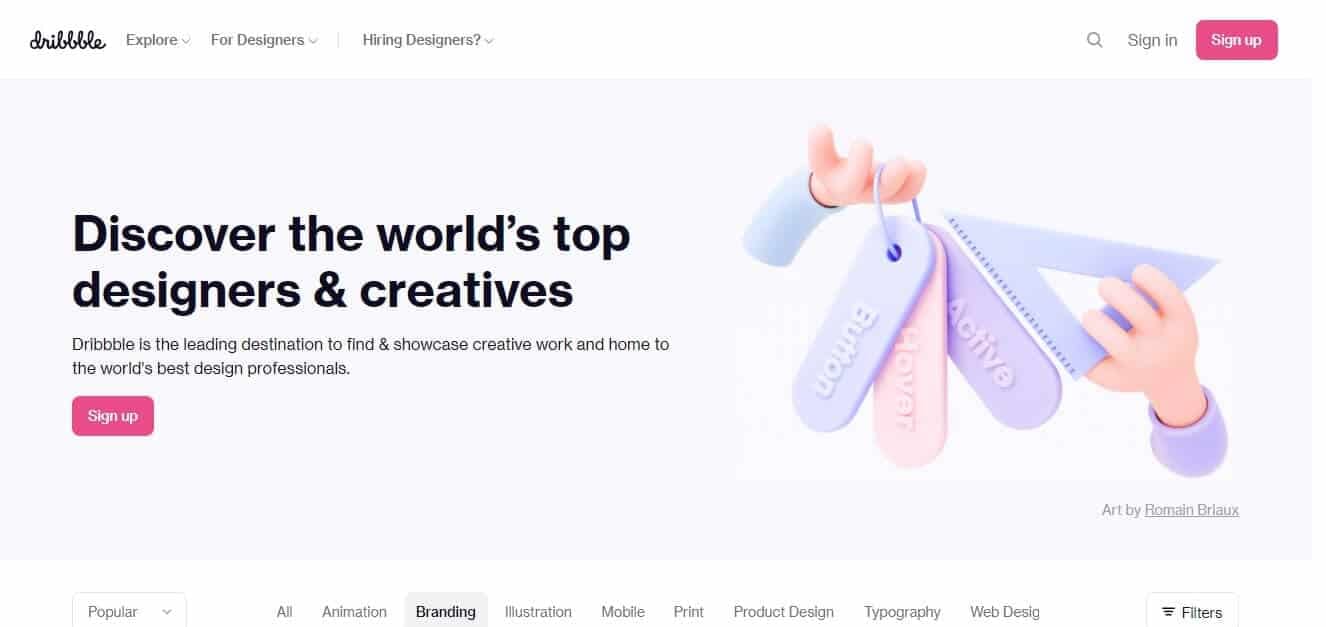 Dribbble is an online community for graphic designers and Creative designers. Many users use it as a graphics design portfolio. This website is filled with a modern logo design.
Creative professionals such as illustrators and graphic designers use Dribbble to promote their art. It's a place where designers gain inspiration and feedback
Pinterest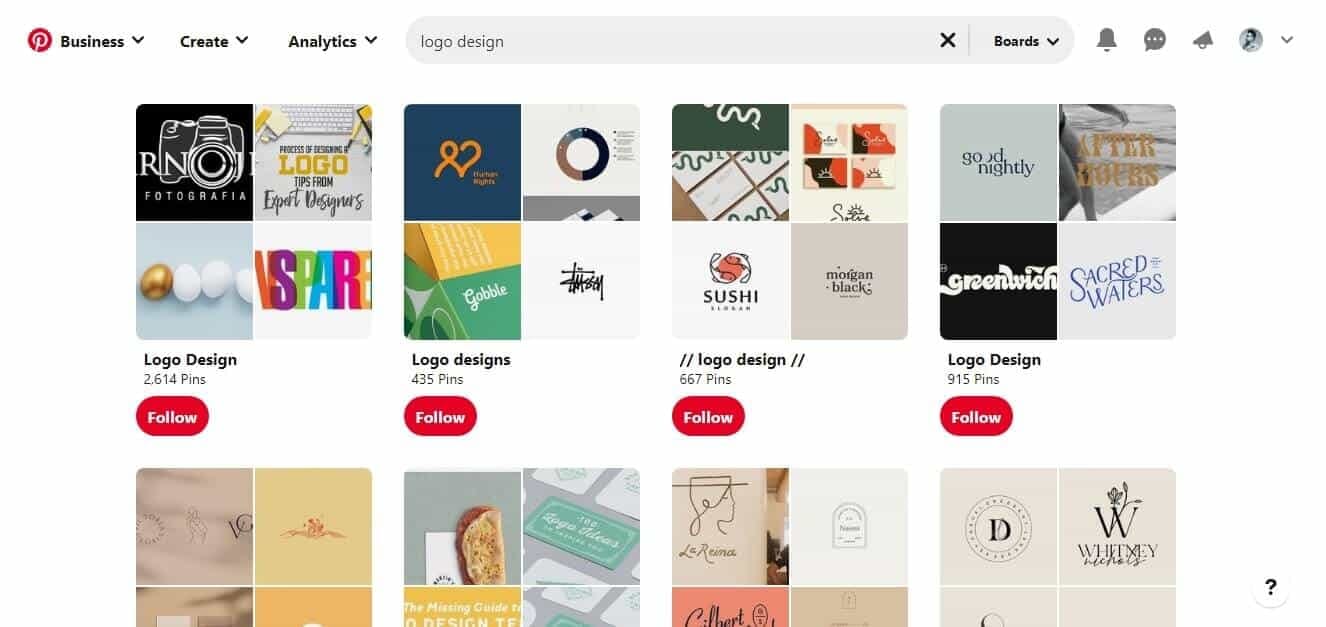 Pinterest social media platform for sharing images, gifs, videos, etc. By pinning them into boards. All professional graphics designers and logo designers share their ideas on this platform.
If you are looking for modern logo inspiration then just follow these boards. You can explore tons of logos and branding on these boards. And you can share your own too.
Designspiration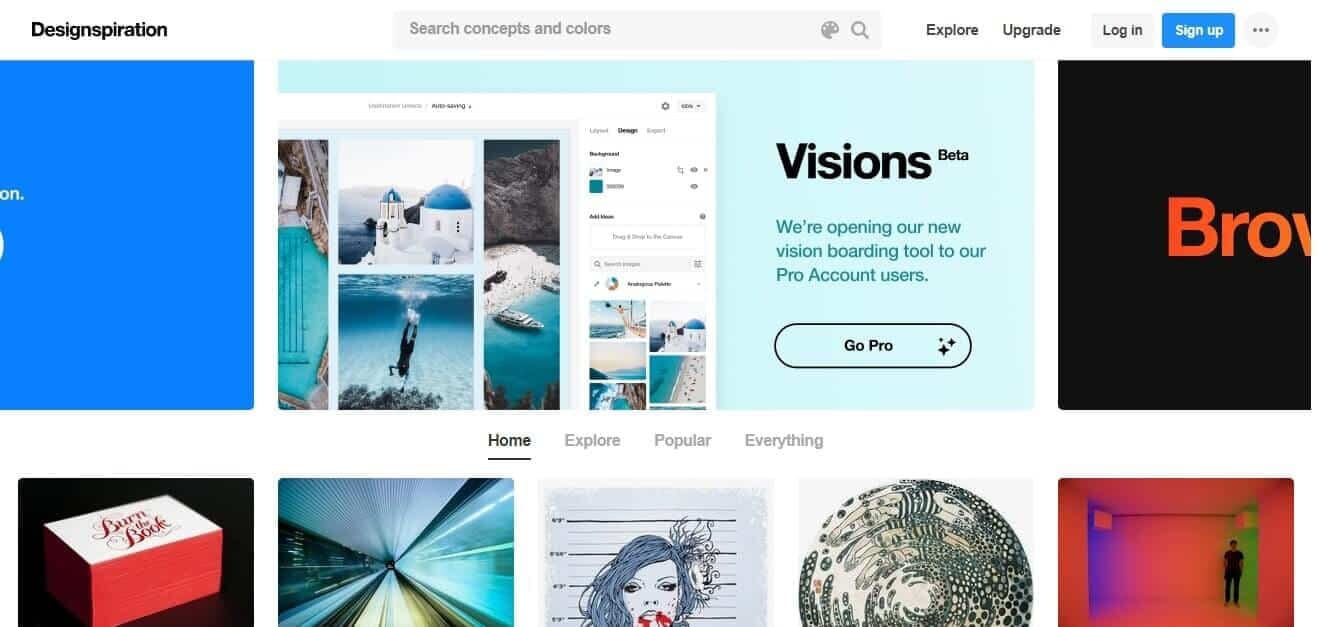 Designspiration is a platform curated for artists and designers. This website is similar to Behance or dribbble. You can find graphic designs of all types on this website. It is one of the best sites for logo design inspiration.
It also has plenty of logo design ideas to get inspired by. This website also has a very sleek design. So surfing through the website is a great experience.
Logo of the Day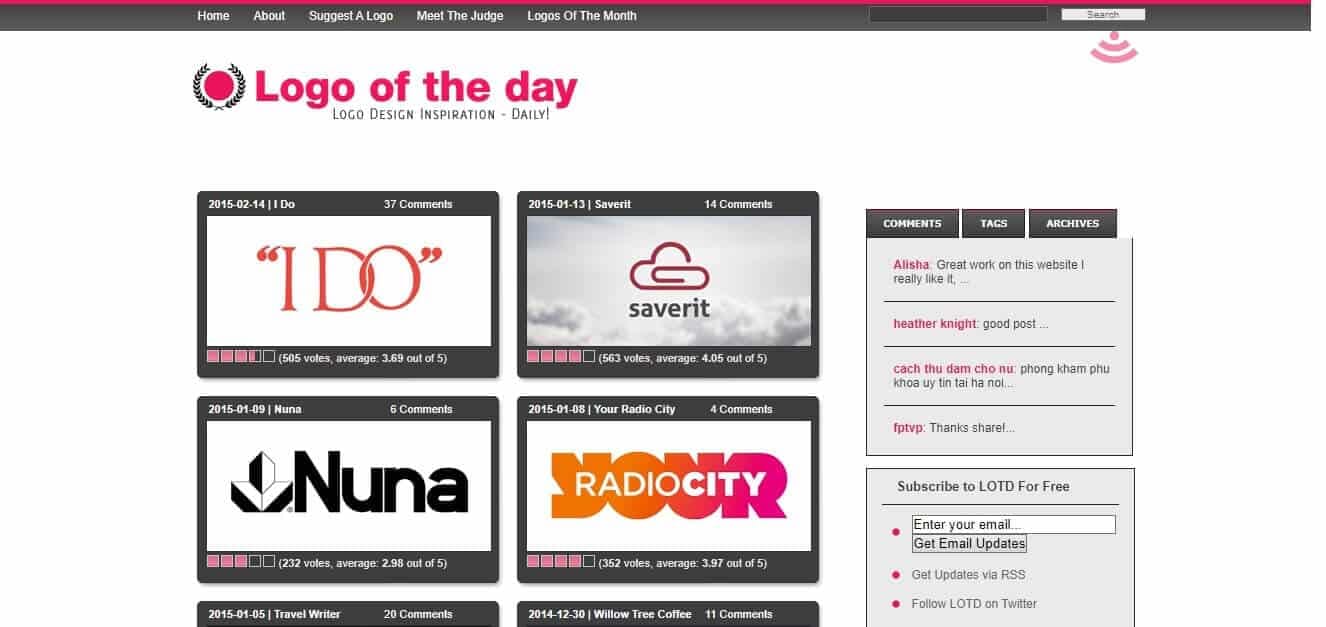 You have to visit this website if you are looking for inspiration for logo inspiration sites. It gets updated daily as you can tell by the name itself.
This website rates logo designs and awards them. By visiting this website you can be inspired daily.
Logospire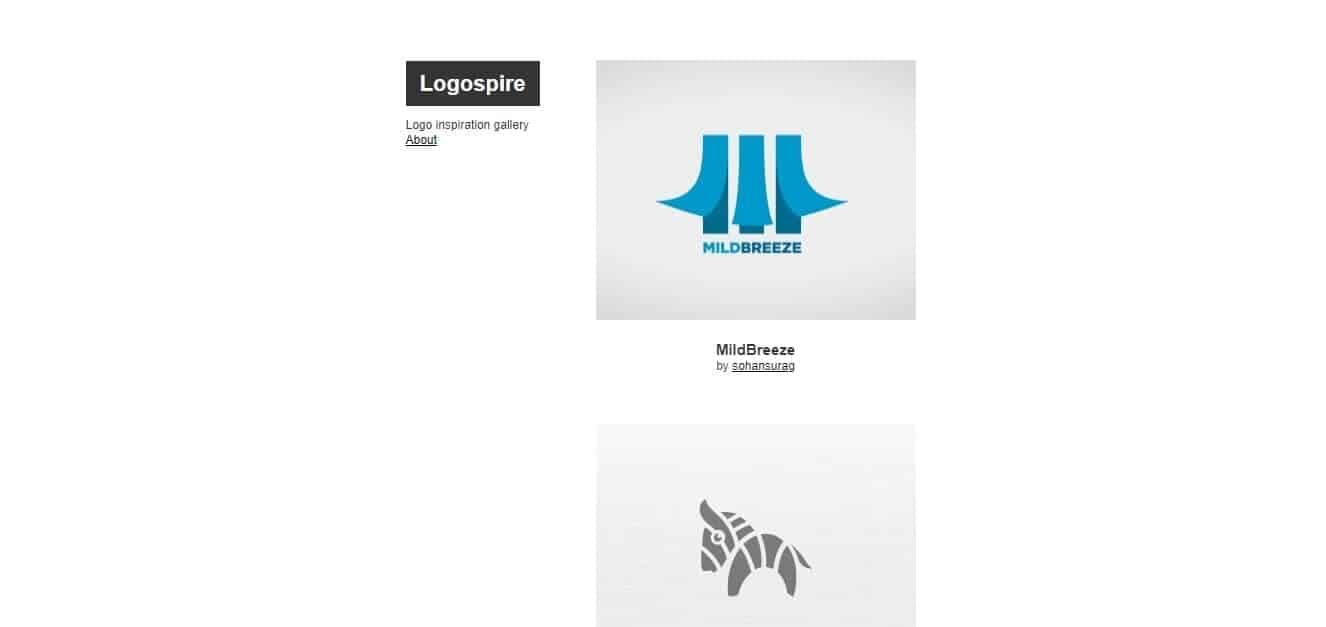 Logospire is a gallery of logos and branding designs. There are many top-notch designs on this site for your design inspiration. One of the oldest logo inspiration websites.
This website has stopped new design submissions. But still, this website is used very often among designers.
Logo Gala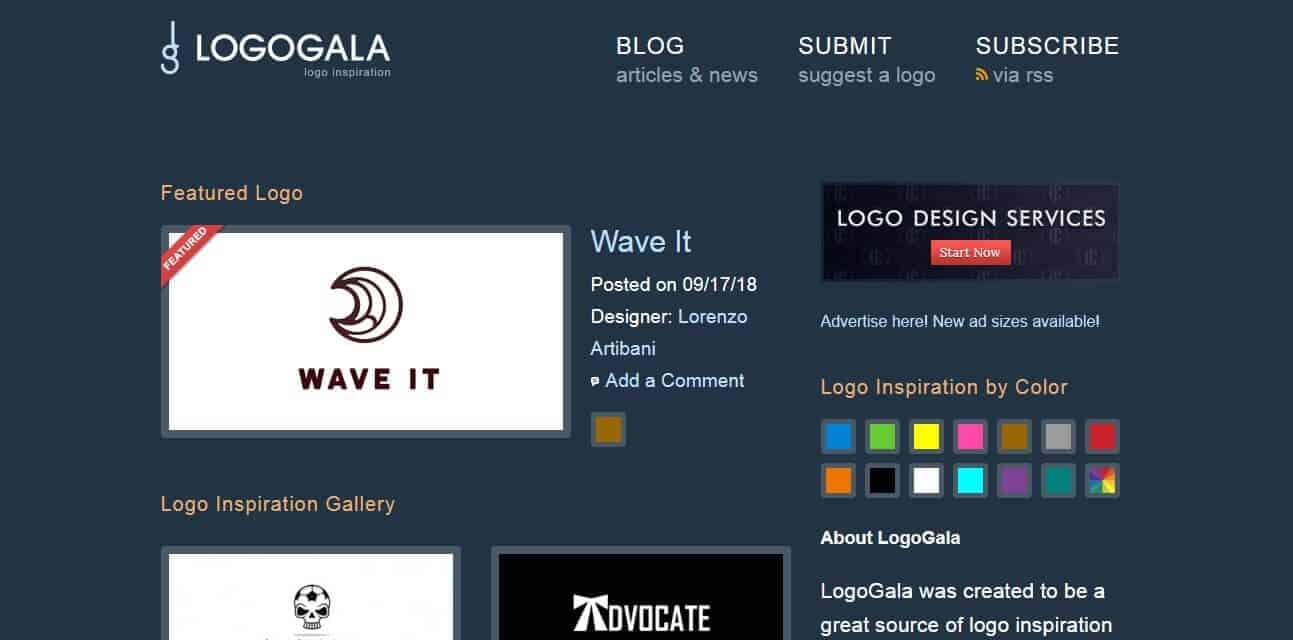 This website was created to be a resource for logo design inspiration. There are plenty of designs shared by creatives. One of the best logo design sites online
They update very regularly and take submissions from users. So there are lots of designs to be inspired by.
Logopond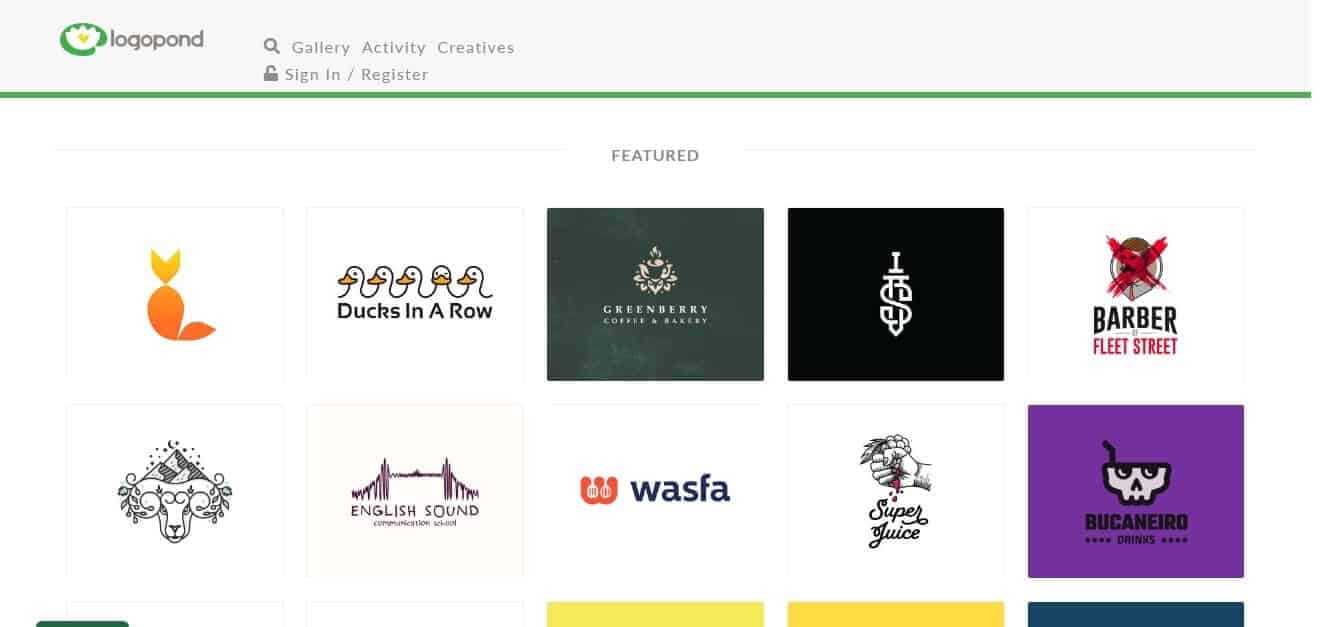 Logopond is a site that features a great collection of unique logo designs. As its tagline says – Logo, Brand & Identity Inspiration. Again all those designs are coming from creative graphic designers globally.
This website has a really cool-looking user interface. They are making it easier to explore and navigate with plenty of navigation options.
LogoTalkz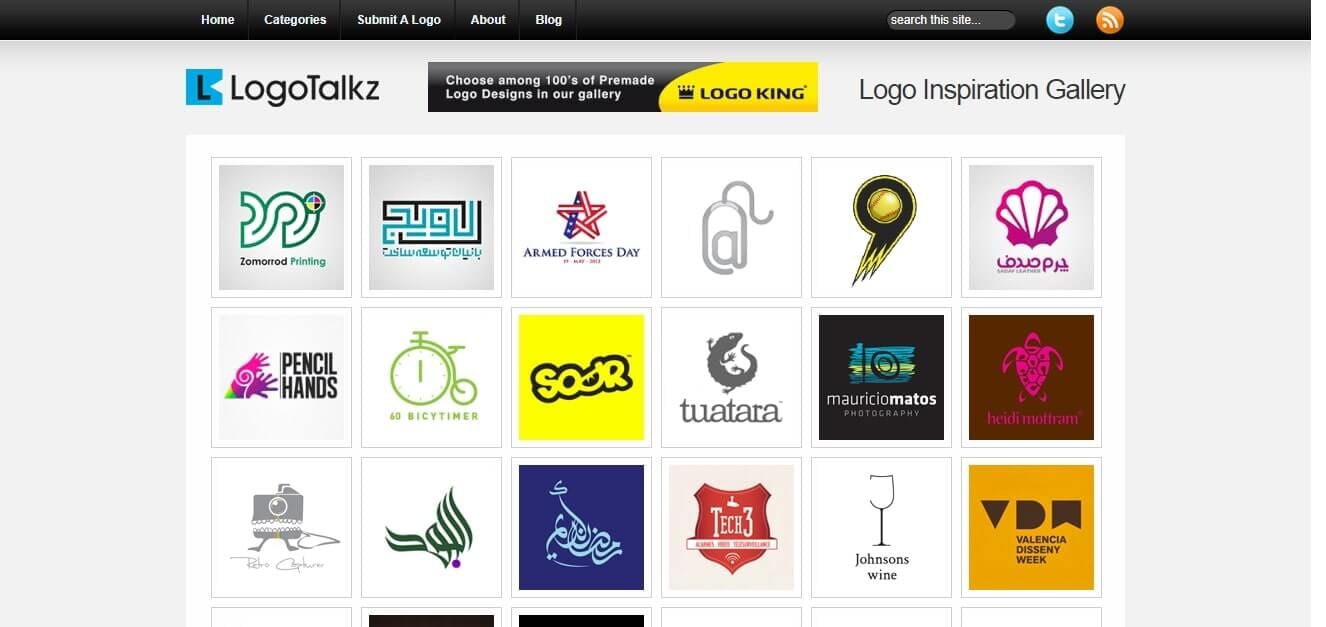 LogotalkZ is a fresh logo design gallery and another creative design inspiration website. Designers submit their designs on this website just like the previous ones. It has excellent website navigation for exploring logos by category, type, color, etc. A very well-organized website is a must-see.
LogoMoose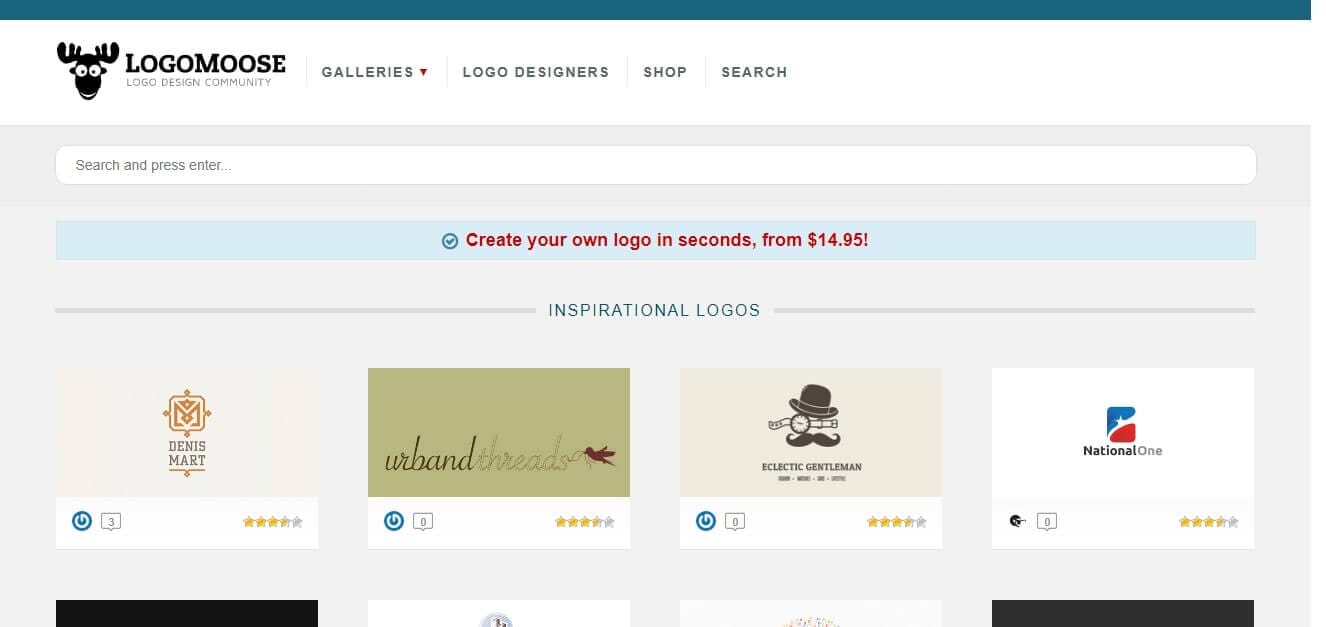 The LogoMoose is a logo design inspiration website just like Logo gala. They feature the top logos from the best designers out there. There is a forum where you can get relevant answers.
And it is a good platform, especially for beginners. They can get design tricks and tips from professionals.
LogoLounge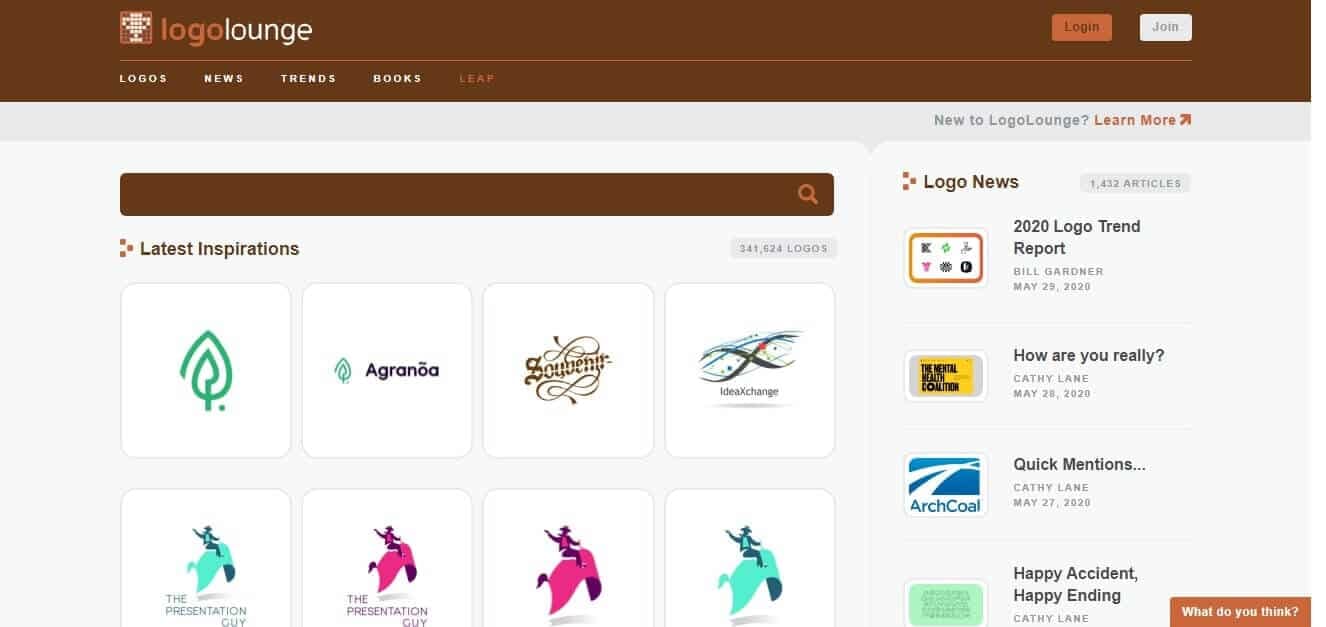 LogoLounge is a website for graphic designers who creates corporate logos or business logos. It has over 300k logos in its database that's huge. It is more than a logo design gallery.
logolounge is a design research tool, community, and design news source. Similarly, users can search for designs by keywords using filters such as designer, type, color, shape, symbol, etc. Like typography logos or image logos.
Logo Design Love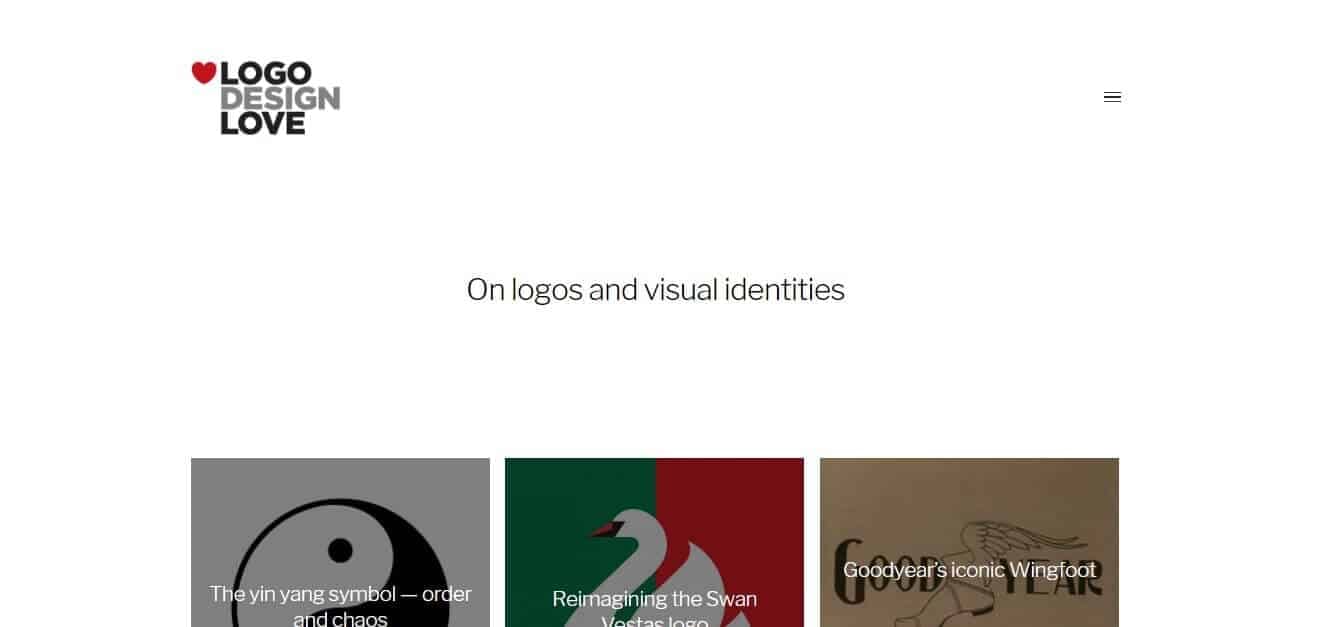 This website has to be on this list. It is unlike the logo sites on this list. LogoDesignlove is a blog by David Airey.
This blog showcases design projects and the process behind them. You have to check it out if you want inspiration for brand identities.
Final thoughts:
I hope now you got the answer to where to find Creative designs or unique logo ideas. There are plenty of more websites I know. But these are the best creative design logo website. Additionally, if you think I missed any name on this list, let me know in the comments.
You can also watch this video if you don't like to read articles. Thanks