A decade ago, blogging was the periphery of the nerds and geeks. But today, even grandmothers and grandfathers have a blog for Mr. Poodles. If you use a Mac and wish to start a blog without staring at craft posts or cluttered backend, you can check out MarsEdit 4 by Red Sweater.
MarsEdit 4 is a desktop blog writing software that is compatible with a wide range of publishing platforms. You can even save drafts to access them offline. Put simply, it is a handy app that can streamline your blogging process and make it hassle-free. So, if you don't want writing to become a chore, you can download the desktop blog editor and start leveraging it to revolutionize your blogging routine.
Are you interested in improving your blogging efforts on your Mac? Then, read along to know how MarsEdit 4 helps.
Launching The App And Getting Started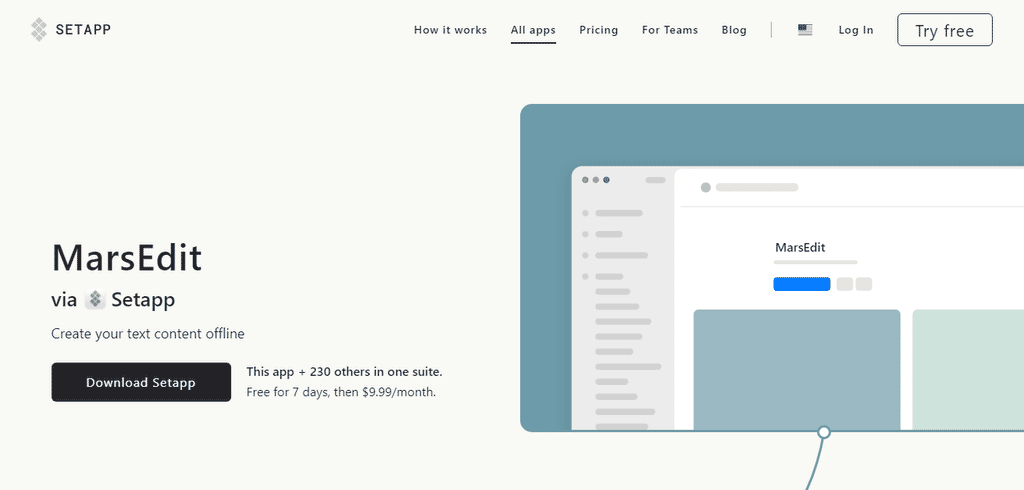 Launching the MarsEdit 4 app isn't a daunting task. First, you need to download and install the application and click on it. As soon as you launch the app, you'll see a screen where you can click on the + sign to enter your blog details. For instance, if you are an active blogger and want to add your blog, you need to enter your blog's URL, along with your username and password.
The app will download all the recent posts to edit and manage them within the app. You can even manage multiple accounts and work flawlessly without any fuss. So, if you have several Tumblr and WordPress accounts, you can bring them within MarsEdit 4 and seamlessly find your way around your multiple blogs.
The App Is Beginner-Friendly And Easy To Use, With Tons Of Online Resources
Not everyone is tech-savvy or has learned HTML. If you are a beginner, it might be confusing to learn the different tags, formatting rules, and codes related to HTML. Luckily, MarsEdit 4 comes equipped with a great implementation of rich text editing, and this is a boon for novices struggling with basic code.
Furthermore, MarsEdit 4 comes with its vast online resources in FAQs and forums. So, whenever you find yourself stuck or in need of help, you can get help from Red Sweater's support team. Or, you can go through the online resources and find the answers to your question.
Blogging Is Made Simple And Quick
Another cool thing about this Blog writing software. Using MarsEdit 4 is quick and straightforward. To open a blank post, you need to click on the New Post option. Then, you have to choose the blog you want to post from the drop-down menu. You can also add tags, titles, and appropriate categories. Many white spaces make it easy on the eye, especially if you blog for extended periods.
If you need to edit your post, click on the Edit Post option and quickly alter the articles and drafts you had previously created. You can edit in rich text or HTML test according to your convenience.
Furthermore, a blog is not only a collection of words anymore. A significant part of the blogging experience is videos, images, and audio. Thankfully, you can add media by clicking on the Media option.
The app also integrates with Aperture, iPhoto, Flickr, and Lightroom. In addition, it enables users to preview their posts to ensure the image alignments are perfect before the blog is posted across digital platforms.
Finally, you have to click the Send to Blog option to upload your blog to your blog or blogging website. When you click this option, you must exercise caution because your articles will be published, and they'll go live. So, if you still need to proofread your article or blog, don't click the Send to Blog option.
MarsEdit 4 Helps In Offline Blog Creation
One of the primary reasons MarsEdit 4 is highly popular among bloggers is its ability to let users create blog posts without the Internet. So, you can work offline, upload images or videos, carry out all the edits, and then switch on the Internet to upload your blog. So, if you ever find yourself in a position where there's no stable Internet connection, and you have to finish your blog, using this app can make offline working a fun experience. This is one of the best parts of this blog writing software.
Quick reblogging capability
MarsEdit 4 is equipped with a browser bookmarklet, and users can install it by clicking on MarsEdit and selecting Install Browser Bookmarklet from the toolbar. Thanks to this feature, you can quickly reblog the page in your browser by sending the specific page to the app when selecting the bookmarklet icon. The feature is super easy to use and comes in handy for those who create pointer posts.
Conclusion
If you are excited to take your blogging to the next level, you need to download and start using MarsEdit 4 right away.
Also, Read
5 Points to Consider When Designing a Website
4 Best Content Writing Tools for Better SERP
How to Search Multiple Tags on Tumblr
Floating Ads: How They Work And Why You Should Use Them?
10 Tips On How To Get Web Design Clients For More Projects