Music is an art form that is equally appreciated by all cultures, and people can express their emotions and feelings through music. Every nation and country has its anthem and songs they can play at festivals and celebrations. So here is the list of online music applications
The choice of music may vary from person to person. Some people listen to Jazz and soft melodious and some like pop music. Music comes in wide genres ranging from pop-rock and hip hop to folk and heavy metal. Music enthusiastic creates their playlist based on their taste and interests and spend a lot of time finding the best song.
It is the best option to have a suitable music player in which you can create your favorite playlists and listen to them in offline mode. You can create the playlists based on your favorite artists or singers, such as Coldplay, BTS, and Taylor Swift. Now there are several music players available which you can select and listen to your songs in the best quality any time you want.
In this article, we are going to discuss some of the best music applications that you should consider for your music:
Spotify
Amazon Music
YouTube Music
Tidal
AIMP
Top 5 music applications to enjoy songs.
1. Spotify: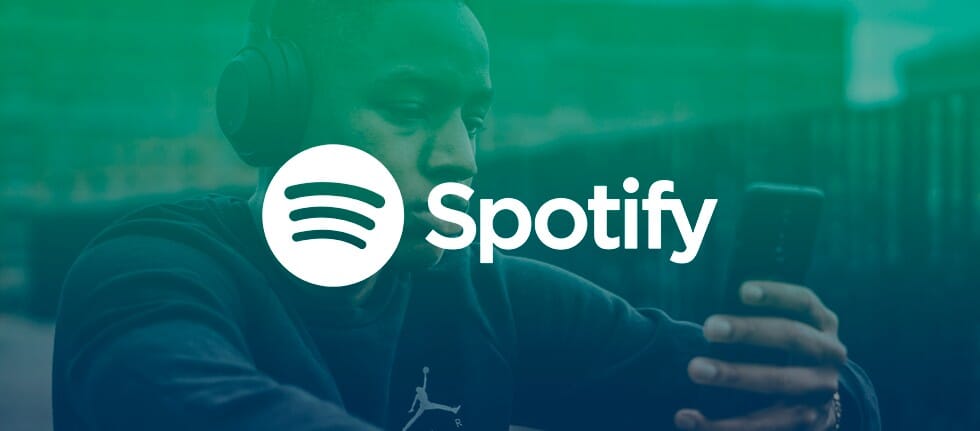 Spotify is one of the famous and best music players that allows you to access thousands of songs and podcasts across the globe, which you can download and enjoy offline. It comes in two versions, free and paid versions. In the paid version, you can enjoy the music without disrupting ads. 
The best feature of this app is that you can get exclusive access to the latest songs and playlists. It covers the music of almost all the countries. You can get its family plan where you can get a separate app for kids. It is compatible with all the devices, and you can log in to your account through your desktop, mobile phone, browser, tablet, etc. Spotify is used by almost 1 billion people around the world.
2. Amazon Music: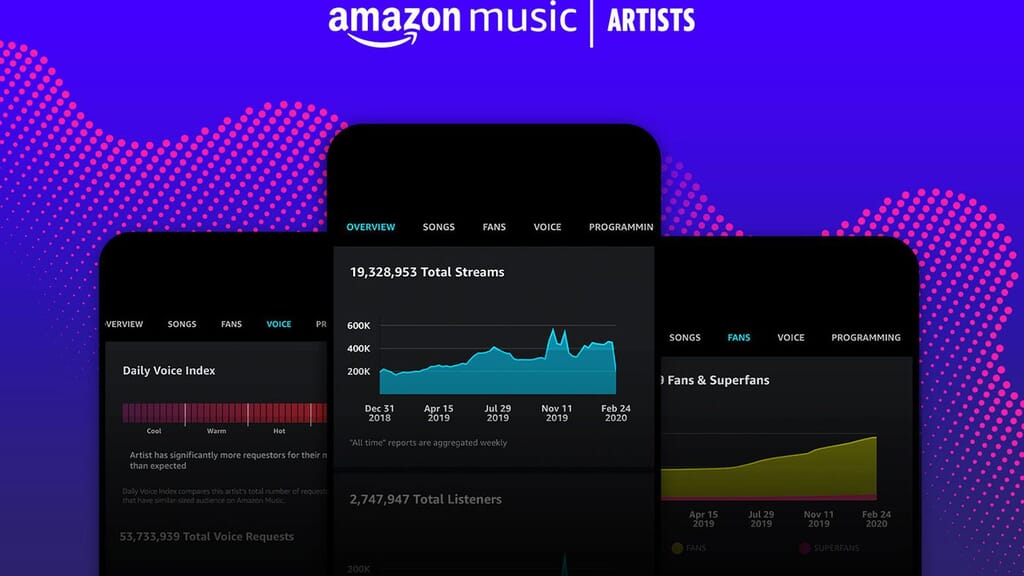 Amazon Music is a popular music player that you can use on your android and iOS devices. It is supported by over 2 million songs and covers about a million podcasts. You can adjust this player in your cars, and it is even compatible with wireless speakers. It allows you to skip the songs and enjoy the music without any ad interruption. 
You can play the songs in HD quality as well as in Ultra HD quality. The best feature is Alexa voice recognition which enables you to control the music through Alexa. You can enjoy the music in good quality and create your playlist. It comes in three price versions: Amazon Prime, Prime student, and Amazon Music Unlimited. It is downloaded by more than one million users around the world.
3. YouTube Music: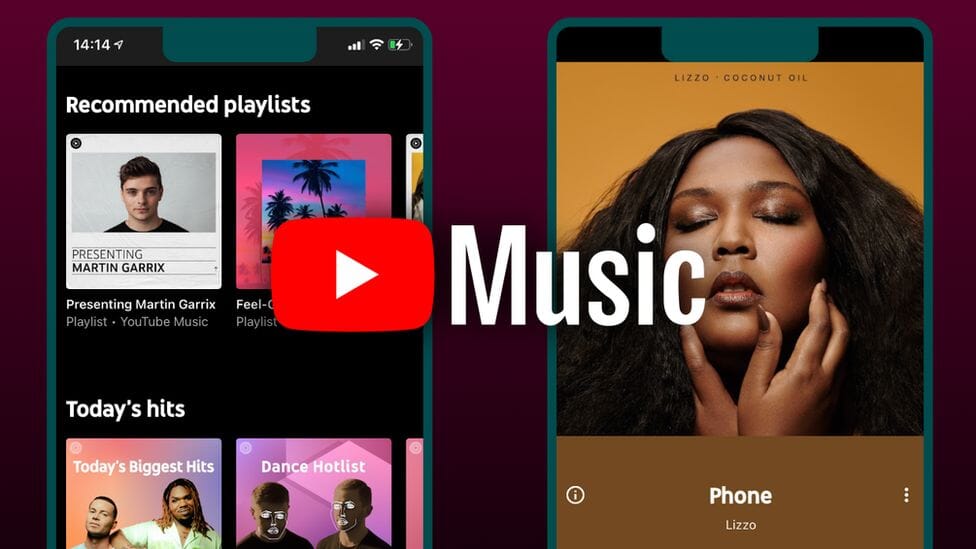 YouTube Music allows you to listen to and explore worldwide music. You can enjoy and view the music videos freely. The recommendation section displays the music based on interest, location, and time zone. You can access the music from its trending section and even download the music that you can enjoy in an offline mode. 
You can enjoy the ad-free music in its premium version and subscribe to your favorite artists. Moreover, you can listen to the podcast of your artists and share the music with your friends. You can like or dislike the music and share your opinion by commenting on the video. It has successfully crossed more than one billion downloads.
4. Tidal: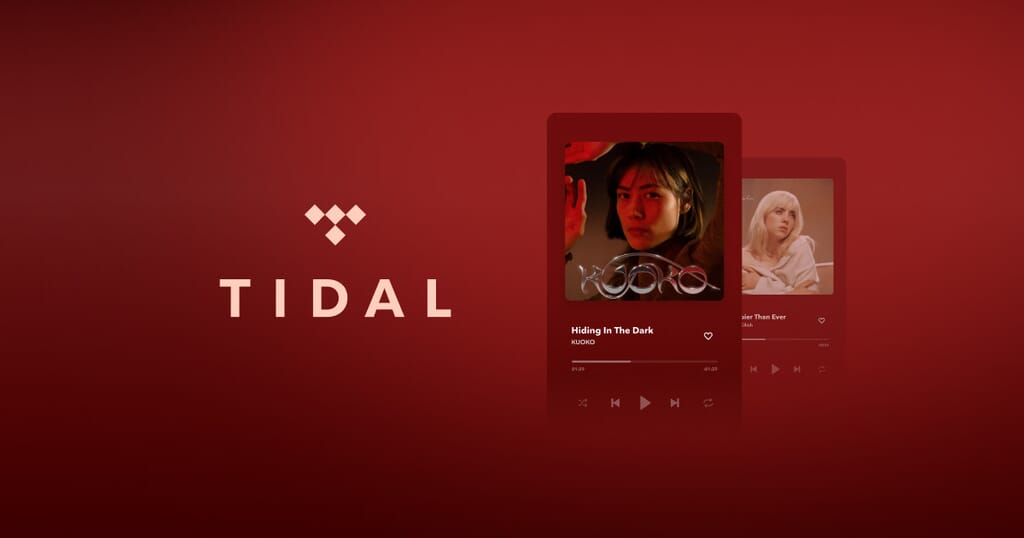 Tidal is one of the best online music applications. A complete music player supported by more than seventy million songs and a 2.5 lac video that you can enjoy without instruction. You can search the music based on your favorite artist and culture. It has an option of Artist radio, where you can enjoy classic songs. It allows you to customize the music and curate your songs. 
You can access the playlist selected by the team of Tidal experts for you. It has more than 3 lac videos, and you can enjoy the live streams. The best feature of this player is that it gives credit to every single artist that has worked to make a masterpiece, such as writers, producers, sound engineers, background vocalists, programmers, musicians, etc. You can enjoy the music in an offline mode and also share it with your friends and family.
5. AIMP: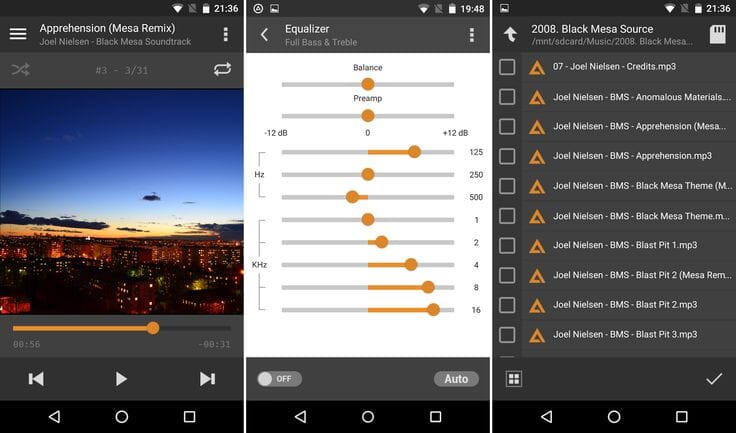 AIMP is a music player with different features like themes, bookmark, timer, day or night mode, multi-language, etc. It allows you to create a playlist that you can easily shuffle. You can set a timer for your music or playlist to stop automatically. The unique feature of this music player is an equalizer that enables you to adjust the frequency based on your interest.
It has completed over 10 million downloads and supports audio in more than thirty formats. You can even convert your various files into mp3, WMA, WAV, and OGG formats. The main reason for its popularity is its free availability.
Also, Read
Top 5 PDF Splitter Tools for Digital Marketers
How to Create New Layer From Selection in Gimp
Advantages And Disadvantages of HTML You Should Know
eCommerce Facebook Ads Funnel | A Comprehensive Guide!
WordPress Page Not Found After Publish? Easy Fix
Webpage Is Currently Unable To Handle This Request. HTTP error 500 Fix